Mesker building facades, Winnetka's Lloyd House are featured in latest Historic Illinois

Send a link to a friend
[APRIL 29, 2006] SPRINGFIELD -- The widespread Mesker sheet-metal building facades and the eclectic Winnetka home of Lola Maverick Lloyd are featured in the latest issue of Historic Illinois, a publication of the Illinois Historic Preservation Agency.
The Mesker Brothers Iron Works of St. Louis, Mo., and the George L. Mesker Company of Evansville, Ind., produced prefabricated architectural elements and building facades from the late 1800s to the early 1900s. The two firms, owned by brothers but operating independently, best demonstrate the mass-produced building parts trade of the turn of the century. The Meskers specialized in ornamental sheet-metal facades and cast-iron storefront components that were ordered through catalogs and easily shipped by rail to any interested building owner. The extensive product lines also featured entire storefront assemblies, fences, skylights and freight elevators.

Made of galvanized steel and cast iron, durable Mesker facades often survive despite the occasional neglect and lack of maintenance. While not all buildings may feature elaborate sheet-metal facades, individual building components, such as cornices and window hoods, are quite common throughout the state, especially in smaller communities. "Meskers," as they are often called, are found across America. However, because the companies were based in the Midwest, they are particularly plentiful in Illinois and are part of the state's rich architectural history.

The article was written by Darius Bryjka, project director for the Illinois Historic Preservation Agency.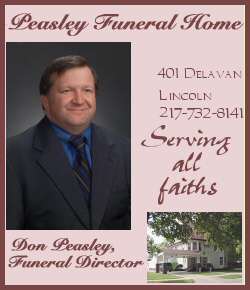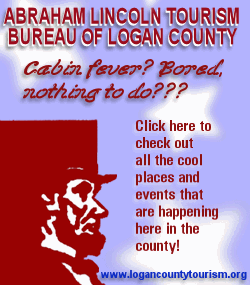 An eclectic Arts and Crafts-style bungalow in what was once the working-class neighborhood of Winnetka is the subject of the magazine's "Timepiece" section. Lola Maverick Lloyd had the modest home built after a bitter 1916 divorce from her wealthy husband. Family friend and sculptor Charles Haag, a Swedish immigrant, helped Lloyd decorate the home with carved wood details, murals, art glass and charming details at every turn.
In February 2006 the modest home was listed in the National Register of Historic Places for its association with Lloyd, a tireless social activist who devoted much of her life to pursuing global peace. "Wayside," the much larger Winnetka home she shared with her husband prior to their divorce, was listed in the National Register of Historic Places in 1966.
Historic Illinois is a bimonthly publication that features historically significant sites in Illinois. Subscriptions are $10 per year, which includes six issues of Historic Illinois and a full-color calendar. For more information, call (217) 524-6045, visit www.illinois-history.gov or write to Historic Illinois, Illinois Historic Preservation Agency, 1 Old State Capitol Plaza, Springfield, IL 62701-1507.
[Illinois Historic Preservation Agency news release]