"Although avian flu has not been found in Illinois, we can't ignore the devastating reports of loss and major economic damage in other parts of the world where the virus has hit," Blagojevich said. "We have to take every possible step to detect and contain the disease if it ever does appear in Illinois. Having our own lab where we can test for bird flu helps us accomplish that."

There are two components that allow the Galesburg lab to test for avian flu. Through funding from the Illinois Terrorism Task Force, the lab obtained state-of-the-art equipment nearly two years ago to test for a variety of diseases, including avian influenza. Now, the lab has received the necessary certification to conduct the initial screening test for avian flu.

"Before obtaining this certification, if we had received a suspect case of avian flu, the sample would have immediately been shipped the federal laboratory in Ames, Iowa, for testing," said Chuck Hartke, director of the Illinois Department of Agriculture. "That process can take anywhere from three days to two weeks, depending on their caseload. We don't have that kind of time if certain strains of avian flu make their way to Illinois. Now, within hours of receiving the suspect sample at the Galesburg lab, we'll have a much better handle on what we're dealing with."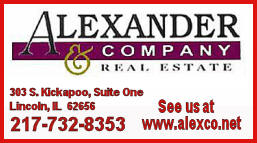 "Early detection and rapid response is critical in containing avian flu," said Dr. Colleen O'Keefe, division manager for food safety and animal protection. "Upon receiving results from our lab that we may have a positive case of bird flu, we can immediately quarantine necessary areas, begin the trace-back and provide the public with the appropriate information pending final determination from the federal laboratory."
Avian influenza is a rapidly spreading viral disease that mainly affects birds, including chickens, turkeys, pheasants, quail, ducks, geese and guinea fowl as well as a wide variety of other birds. Migratory birds are also known to carry the less infectious strains of avian flu viruses.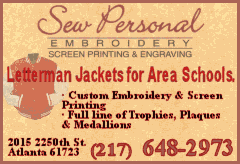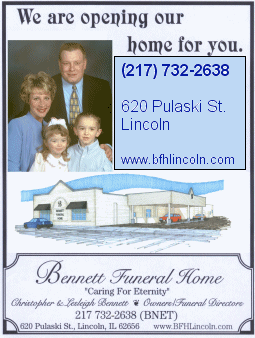 Avian influenza strains are divided into two groups: low pathogenicity or "low path" and high pathogenicity or "high path." Low-path avian influenza has existed in the United States since the early 1900s and is commonly found. It can be fatal to birds but poses no threat to human health. High-path avian influenza is the type currently affecting parts of Asia, Africa and Eastern Europe. These strains of disease in Asia have been transmitted from birds to humans. The disease is spread through nasal secretions and feces of infected birds. So far, only those in close contact with infected birds have contracted it. High-path avian influenza has been detected three times in the United States: 1924, 1983 and 2004. The 2004 outbreak was quickly confined to one flock and eradicated. There were no human illnesses reported in connection with these outbreaks.
Avian flu can be prevented by avoiding direct contact with infected poultry or surfaces and objects contaminated by their feces. To date, most human cases have occurred in rural areas where many households keep small poultry flocks, which often roam freely, sometimes entering homes or sharing outdoor areas where children play. In the United States 95 percent of chicken and egg production occurs in henhouses.
Flock owners can avoid contracting or spreading the disease by practicing good biosecurity measures:
Staying informed about the health of neighboring animals.

Not moving animals from farm to farm.

Keeping domestic flocks away from wild birds.

Restricting unauthorized people and vehicles from the farm.

Disinfecting tires, equipment and clothing going on and off the farm.

Disposing of all dead animals properly.
The Department of Agriculture recommends that poultry flock owners notify a veterinarian of any suspected avian flu cases or call the department at (217) 782-4944.
[News release from the governor's office]