A news conference at the Pan-African Association in Chicago kicked off the observance.
"Human trafficking is often a hidden problem, so reaching out to trafficking victims is important because the victims do not often know that help is available," said Illinois Department of Human Services Secretary Carol L. Adams, Ph.D. "Wherever they can be found, we want to be there with hot line information and support for victims of this terrible crime."
As part of Human Trafficking Outreach Day, posters were displayed across the state through various partners, including the Illinois Department of Transportation, Metra, Chicago Police Department, Illinois State Police, and many local community and faith-based social service agencies. Volunteers targeted locations where a potential victim of trafficking or a first responder might see the message, such as at highway rest stops, libraries, gas stations, health clinics, restaurants, laundromats, Chicago Transit Authority trains and retail stores. Various types of posters have been produced in English, Spanish, Russian, Chinese, Korean and Vietnamese.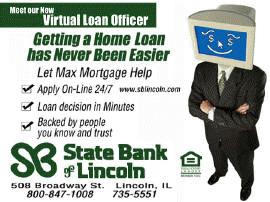 The Illinois Rescue and Restore campaign, launched last year by Gov. Rod Blagojevich and the U.S. Department of Health and Human Services, is a coalition comprised of local agencies, state agencies, law enforcement and the faith community to raise awareness of the problem.
Outreach is one of the five statewide goals for the Illinois Rescue and Restore coalition, along with training first responders, prosecuting offenders, coordinating services for victims and collecting data on human trafficking.
Illinois is the first state to form this unique and cutting-edge collaboration with U.S. Department of Health and Human Services, lending its extensive network to form a comprehensive response that is seen as a model for other states. As part of the Rescue and Restore initiative involving one statewide and 17 city organizations, the federal agency provided the fact sheets and color posters used in the Human Trafficking Outreach Day.
"The Illinois Rescue and Restore coalition's diligent work to educate their community through this outreach effort serves as a shining example in the battle against human trafficking," said Wade F. Horn, Ph.D., assistant secretary for children and families, U.S. Department of Health and Human Services. "We hope today's event [April 22] and others like it will lead to the identification and assistance of many more human trafficking victims across the country."
Last year, Blagojevich signed House Bill 1469, the Trafficking of Persons and Involuntary Servitude Act, making it easier to prosecute human trafficking offenders and to assist victims.
The legislation established penalties for the offenses of involuntary servitude, sexual servitude of a minor and trafficking of people for forced labor and services. Forcing a person into servitude ranges from a Class 4 felony to a Class X if kidnapping or injury is involved. The bill also allows for restitution to pay back a victim for forced labor. Further, the law allows the Illinois Department of Human Services, subject to availability of funds, to provide emergency services to victims.
The U.S. government estimates that 14,000-17,500 people are trafficked into the United States annually. Victims are trafficked across international borders from such regions as Southeast Asia, Latin America, the former Soviet Union and Africa to work in labor and sex trades. After drug dealing, human trafficking is tied with the illegal arms industry as the second-largest criminal industry in the world today, and it is the fastest growing.
Arrests made in Chicago and Rockford have underscored the prevalence of human trafficking in Illinois and the overwhelming need to reach out and assist trafficking victims.
The toll-free Trafficking Information and Referral Hotline, 1 (888) 3737-888, is designated to provide assistance to organizations and victims of trafficking. The line helps organizations and victims of trafficking by providing instant referrals to pre-screened aid organizations in their city. Calls are referred to local service agencies equipped to provide initial services to trafficking victims.
"The hot line is currently averaging 10 calls a month in Illinois," said Adams. "We expect this outreach effort will multiply that number greatly by increasing awareness of the problem and helping to identify victims."
To learn more about the campaign, visit www.acf.hhs.gov/trafficking for information and resources. The Illinois Rescue and Restore website is at www.dhs.state.il.us/projectsinitiatives/trafficking.
Illinois Rescue and Restore partners include the following (listed by county):
Alexander
Cairo Women's Shelter

Delta Center
Bureau
Cass
Champaign
A Woman's Fund

Human Service Council
Clark
Clinton
DHS Community Service

SAFE
Coles
Cook
Beautiful Zion Church

Calvary Baptist Church

Chicago Crime Commission

Chicago Police Department

Chicago Public Schools

Chicago Workers' Collaborative

Chicago Youth Centers

Chinese Mutual Aid Association

DHS Bureau of Domestic Violence Services

DHS Division of Rehabilitation

Dolton Police Department

Dominican University

Genesis House

Healthcare Alternative Systems, also known as HAS

Heartland Alliance

Holy Cross-Immaculate Heart of Mary Food Pantry, Casa Catalina

Humboldt Park Family and Community Resource Center -- Greenhouse Shelter

Illinois Association of Hispanic State Employees

Illinois Center for Violence Prevention

Illinois Collaboration on Youth

Illinois Violence Prevention Authority

Institute of the Blessed Virgin Mary, also known as IBVM

Interfaith Refugee and Immigration Ministries

Latino Social Workers Organization

Life Span

Malia Artisan Imports

Meadows Community Center

Mujeres Latinos en Accion

New Covenant Baptist Church

Palatine Township

Pan-African Association

Rape Victim Advocates

Sargent Shriver National Center on Poverty Law

Shades of Ebony

Sisters of Mercy -- Justice Committee

Sojourner Covenant Church

The Illinois Coalition for Immigrant and Refugee Rights

The Salvation Army

University of Chicago School of Social Service Administration

Uptown Center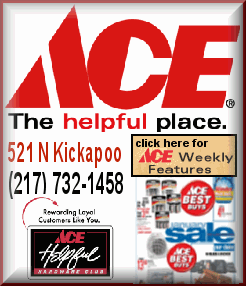 Crawford
Cumberland
DeKalb
Douglas
Embarras River Basin Agency

DHS Family and Community Resource Center
DuPage
Edgar
Embarras River Basin Agency

HOPE Coalition Against Violence

REACH Sexual Assault Crisis Services
Effingham
Fayette
Fulton
Henry
Freedom House

Salvation Army

St. Malachy's Church
Iroquois
Jackson
Global Initiative Organization

South Regional Social Service
Jasper
Jefferson
Jo Daviess
Kane
Community Crisis Center

Counseling on the Fox

Elgin Police Department

Friendly Hand Donation

Lazarus House
Kankakee
Knox
Lake
Lawrence
Macon
Madison
Catholic Charities -- Granite City

Immigration Project

Oasis Women's Center

Sexual Assault Victims Unit
Marshall
Marion
Mason
McDonough
Graceland Covenant

WIU faculty
McLean
Montgomery
Moultrie
Peoria
Center for Prevention of Abuse

Citizens for Community Values
Pulaski
Pulaski County Circuit Clerk's Office

Pulaski County Sheriff's Office

Pulaski County Treasurer's Office

Southern Illinois Delta Empowerment Zone
Putnam
Richland
Rock Island
Sangamon
Illinois State Police

Positive Options, Referrals and Alternatives

Springfield Community Federation
St. Clair
Stark
Stephenson
Union
Southern Seven Health Department

Union County Counseling

Union County Family and Community Resource Center
Vermillion
Warren
Washington
Will, Kendall
Winnebago
[Illinois Department of Human Services news release]