"These committee members will guide Illinois toward green building practices," said Grimes. "All of us at CDB welcome the opportunity to work with this committee as we join Governor Blagojevich in leading the charge for environmentally sustainable building design in Illinois."

The members of the Green Building Advisory Committee, who were chosen by the Capital Development Board, are as follows:
Chuck Hicks, Dodson Plumbing, Heating and Air Conditioning Inc., Pontiac; Representing Illinois Mechanical and Specialty Contractors Association

Ellen Bailey Dickson, Chicago; representing the American Institute of Architects - Illinois

Tim Kiefer, Farnsworth Group Inc., Bloomington; representing the American Consulting Engineers Council of Illinois and Illinois Society of Professional Engineers

Sadhu Johnston, Chicago Department of Environment commissioner; representing the city of Chicago

John Blythe, Jones-Blythe Construction Company, Springfield; representing Associated General Contractors

John Meek, Felmley-Dickerson Co., Bloomington; representing Associated General Contractors.

Jay Womack of Wight & Company, Darien; representing American Society of Landscape Architects - Illinois

Lisa Mattingly, Capital Development Board

Ron Wright, Capital Development Board

Karen Shoup, Office of Management and Budget, state of Illinois

Donald Barnes, Central Management Services, state of Illinois

Randy Mitchell, Illinois Department of Natural Resources

Kevin Greene, Illinois Environmental Protection Agency

Michael Jackson, Illinois Historic Preservation Agency

Darryl Vermillion, Illinois Secretary of State's Office

Randy Scott, Department of Military Affairs, state of Illinois

Lyle Wachtel, University of Illinois.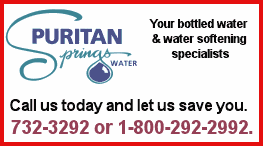 Blagojevich signed legislation in 2005 that requires the Capital Development Board to spearhead the growth of green building methods throughout the state. The new law was sponsored by Sen. John Cullerton of Chicago and Rep. Dave Winters of Shirland. It requires the board to identify at least three state construction projects to serve as case studies in the use of green principles. The first project, currently under way, is the new Workforce Training Center at Heartland Community College in Bloomington-Normal. The legislation also requires the Capital Development Board to organize green building workshops, such as the one at the Kohl's Museum, where the announcement of committee members was made. The formation of the Green Building Advisory Committee is the third and final task outlined in the new law.
The announcement and workshop were at Kohl Children's Museum because it was constructed using many green principles and serves as an excellent example of an energy-efficient and environmentally friendly building. The building has been submitted for silver-level Leadership in Energy and Environmental Design certification from the U.S. Green Building Council. Its green features include:
Outdoor plants chosen specifically for erosion control.

Plants throughout the parking lot are used to break down toxic runoff.

A heat-reflecting, light-colored roof.

Low-flow plumbing fixtures.

In the "Water Works" exhibit, ozone bromine is used rather than chlorine to clean the exhibits.

Windows allow more natural light.

Carpet tiles are made from recycled materials.

The building is oriented on the site to capture natural sun warmth in the winter.

The windows are glazed to trap heat in the winter and reflect heat in the summer.
Studies have shown that a 2 percent investment in green materials and techniques during design and construction results in a 20 percent reduction in a structure's energy use and operating costs during the lifetime of a building.
The Capital Development Board manages the construction, repair and renovation of state facilities across Illinois, including colleges and universities, mental health facilities, veterans homes, and historic buildings. Capital Development Board projects include the Abraham Lincoln Presidential Library and Museum, the new State Emergency Operations Center, and the World Shooting and Recreational Complex in Sparta.
[Capital Development Board news release]