Overnight lows will dip down only to the middle 70s, and such warm nights do not allow the body to recover from the heat of the day.

A cold front will produce thunderstorms Wednesday night and Thursday morning, helping to bring the heat index values below advisory levels for Thursday.

Heat advisory in effect

A heat advisory is in effect until 7 p.m. Wednesday for the counties of Knox, Stark, Peoria, Marshall, Woodford, Fulton, Tazewell, McLean, Schuyler, Mason, Logan, DeWitt, Piatt, Champaign, Vermilion, Cass, Menard, Scott, Morgan, Sangamon, Christian, Macon, Moultrie, Douglas, Coles, Edgar, Shelby, Cumberland, Clark, Effingham, Jasper, Crawford, Clay, Richland and Lawrence, including the cities of Galesburg, Peoria, Bloomington, Normal, Havana, Lincoln, Champaign, Urbana, Danville, Jacksonville, Springfield, Taylorville, Decatur, Charleston, Mattoon, Shelbyville, Effingham, Flora and Lawrenceville.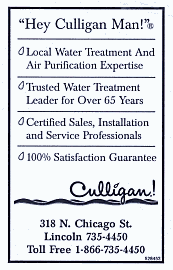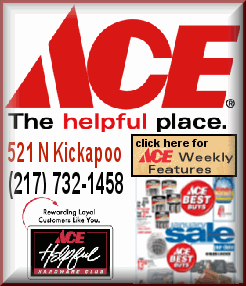 Heat index values will remain at dangerous levels through Wednesday evening. The heat index will range from 105 to 110 degrees during the afternoon and early evening hours, with actual high temps from 95 to 100. Overnight lows in the middle 70s will offer little relief from the heat.
Thunderstorm activity and cloud cover should move into the area by Wednesday evening and continue through Thursday. A cold front is expected to pass through Thursday, helping reduce the heat.
A heat advisory means that a period of dangerously hot temperatures is expected. The combination of hot temperatures and high humidity will combine to create a situation in which heat-related illnesses are possible. Drink plenty of fluids, stay in an air-conditioned places, stay out of the sun, and check up on relatives and neighbors, especially the elderly. Check on livestock and bring pets indoors, especially during the afternoon hours.
[News release from Emergency Email Network]