A new queen reigns over 2006 Logan County Fair

Send a link to a friend
[AUG. 2, 2006] A new queen was chosen at Tuesday evening's Logan County Fair Queen Pageant. Katelyn Frontone was crowned Miss Logan County Fair 2006. The 20-year-old Lincolnite is the daughter of Don and Cindy Frontone. She is a graduate of New Wine Christian School and is attending Judson College.
In a response to the pop question, "What is the secret to life?" Frontone indicated that she likes to live life to the fullest. A list of her favorite activities supported her answer: "Running, swimming, biking, rollerblading, hiking and playing volleyball are some of the active hobbies that I enjoy. Ballet is another of my interests, which I have been involved in for 12 years. I also enjoy participating in choir and drama and my church and other local churches."

Fortunately, a stretch of unbearable heat and humidity was broken on this opening fair day. A nice southerly breeze cooled the crowd and contestants.

Miss Logan County Fair 2005, Christina Xamis, chose the theme, "An Evening in Greece." Sheer curtains arranged in clean lines gently billowed and lent an authentic, if not ethereal, feel to the setting.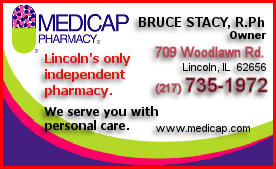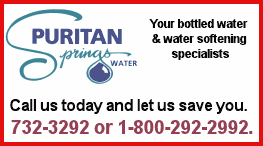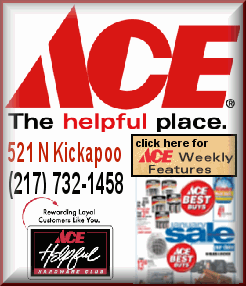 The grandstand audience enthusiastically rooted for the favorites during the opening night event.
Twenty-year-old Amber Turner from Chestnut was named Miss Congeniality.
Second runner-up was 21-year-old Abrigail Sasse from Beason.
First runner-up was 18-year-old Allison Eades from Cornland.
Queen Frontone will be busy all this week serving as the fair's hostess, presenting as many awards as possible and greeting the public. She will also go on to represent Logan County at the Illinois county fair queen competition in January.