Final day of Metro East exercise

Send a link to a friend
Illinois' State Weapons of Mass Destruction Team demonstrates capability to take down terrorist groups
Drill demonstrates award-winning team's ability to respond to terrorist threat
[AUG. 8, 2006] SPRINGFIELD -- The state of Illinois' large-scale terrorist response exercise concluded Tuesday morning in the Metro East as the State Weapons of Mass Destruction Team successfully demonstrated its ability to take down a mock terrorist group responsible for several simulated attacks staged during the exercise. (This was an exercise only, designed to improve emergency planning and preparedness.) The scenario was part of a drill that brought together responders from federal, state and local agencies to test response to multiple disaster scenarios over several days.
Illinois' emergency response exercise began Friday morning with a mock rail yard explosion scenario in Edwardsville that triggered an evacuation and sheltering exercise of area residents. As part of the scenario, local law enforcement discovered evidence of explosives. In response, Gov. Rod R. Blagojevich, as part of the exercise, "ordered" several actions to protect citizens, including calling up Illinois National Guard troops, increasing security at critical infrastructure in the Metro East area and declaring a state disaster. The governor also approved deploying the State Weapons of Mass Destruction Team, which followed up on intelligence reports gathered throughout the exercise to locate and take down the fictitious terrorist group.

"The State Weapons of Mass Destruction Team's quick, effective response in this exercise scenario shows that we have the capacity to take down terrorists," Blagojevich said. "While we hope that we never have an actual terrorist attack in Illinois, exercises like this will help make sure that these teams are well-prepared if one ever occurs."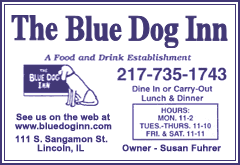 Three units of the State Weapons of Mass Destruction Team are located around the state, and a team can respond to a terrorist incident anywhere in Illinois within 60 to 90 minutes of notification. The team can provide many types of assistance during a disaster, including scene stabilization; establishment of an inner perimeter; neutralization of any human threat; initial detection of hazardous materials; decontamination of victims, emergency responders and all items moving from the "hot zone" to the "cold zone"; crime scene preservation; communication with the incident commander and the State Emergency Operations Center; advanced preparation for the Illinois National Guard Civil Support Team; and liaison with the Federal Bureau of Investigation.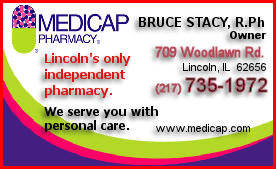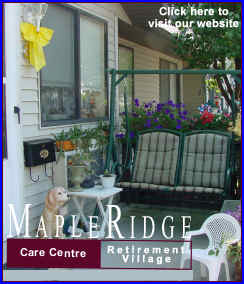 "Our State Weapons of Mass Destruction Teams will continue to participate in these valuable training exercises," said Illinois State Police Director Larry G. Trent. "The exercise validates our readiness to perform successfully when called upon."
In 2004, Blagojevich accepted the prestigious Mitretek Innovations Award in Homeland Security for the Illinois Terrorism Task Force's development of the State Weapons of Mass Destruction Team. The national award recognizes the most effective homeland security programs and is sponsored by the Ash Institute for Democratic Governance and Innovation at Harvard University's John F. Kennedy School of Government and Mitretek Systems.
The just-completed exercise provided the opportunity for state and local response organizations to test their preparedness for dealing with simultaneous major disaster events. In all, more than 1,000 participants from federal, state and local agencies participated. Several key emergency plan components were demonstrated during the exercise, including mass evacuation and sheltering, Level-A hazardous materials response, distribution of materials from the Strategic National Stockpile, and activation of the Illinois Medical Emergency Response Team, as well as response by the State Weapons of Mass Destruction Team and the National Guard's Civil Support Team.
With the drill now complete, participants will gather to discuss activities and extract "lessons learned" that can be used to further enhance preparedness.
[News release from the governor's office]