Illinois' war heroes to be honored during Veterans' Day at the Illinois State Fair
Truck that memorializes fallen soldiers of the war on terror will be on display; world-famous U.S. Marine Corps Silent Drill Team to perform; Mini Supermarket of Veterans' Benefits will also be presented

Send a link to a friend
[AUG. 10, 2006] SPRINGFIELD -- The Illinois Department of Veterans' Affairs will host its Veterans' Day at the Illinois State Fair on Sunday. The special day will be observed at the Lincoln Stage from 8 a.m. to 4 p.m.
Admission to the fair will be free on Sunday for Illinois veterans and their families. The fun-filled day will include a free lunch for all veterans who attend and entertainment by the U.S. Marine Corps Silent Drill Team, the Springfield Municipal Band, the Springfield Muni Band and the 144th U.S. Army Band.

A special truck named Standing Proud will be on display. Standing Proud, owned by Effingham resident Matt Jones, is a specially painted truck that memorializes the fallen troops from the war on terror in Iraq and Afghanistan. The names of all those who died in the line of duty are etched on the truck's body.

The world-renowned U.S. Marine Corps Silent Drill Team is a 24-man rifle platoon that executes a series of calculated drill movements and precise handling of their hand-polished 10 1/2-pound M-1 Garand rifles with fixed bayonets. The routine concludes with a unique rifle inspection involving elaborate rifle spins and tosses. Five of the team members are Illinois natives: Lance Cpl. Shawn M. Ballard, Erie; Cpl. Marc A. Peters, Chicago; Lance Cpl. Robert J. Stukel, Channahon; Lance Cpl. James J. Sinovich; and Cpl. Cole B. Van Dorn, Glendale Heights. For more information about the drill team, visit www.marines.com.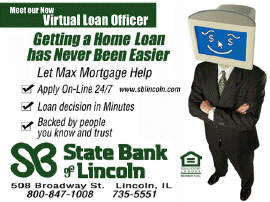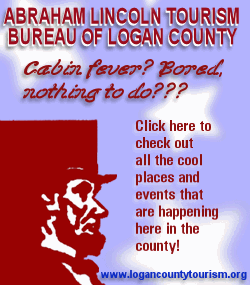 "Last year we had the Silent Drill Team and had such a great response from the public we invited them back," said Roy L. Dolgos, director of the Illinois Department of Veterans' Affairs. "We're very lucky to have these guys back for a second year."
A Mini Supermarket of Veterans' Benefits will also be presented to help veterans apply for an array of benefits available from both the state and federal governments. The Department of Veterans' Affairs will have several field officers on hand to provide step-by-step assistance to veterans who need help filing their benefits claims. In addition, many state and federal agencies, along with regional medical centers and businesses from across Illinois, will be at this event to provide information about job and education opportunities and much more. The goal of the event is for every veteran who makes the trip to the state fair to leave with a complete understanding of the programs and benefits they are eligible for and the information and contacts they need to enroll.
[Illinois Department of Veterans' Affairs news release]