"Union Square Park is a great space for everything from special events to a relaxing break from a daylong visit to the city's historic sites," Mrs. Blagojevich said. "This park will give families an even more satisfying experience at the Abraham Lincoln Presidential Museum, which has become one of the nation's top tourism destinations."

The $2 million, 86,000-square-foot park opened to the public over the Fourth of July weekend. It includes a 100-foot-diameter brick-paved performance area in the center that can accommodate 500 seated or 1,000 standing visitors, with a 6-foot-diameter granite circle in the center engraved with a quote from Lincoln's Feb. 11, 1861, Farewell Address to Springfield: "Here I have lived a quarter of a century, and passed from a young to an old man."

The park also features an octagon gazebo clad in Egyptian limestone to match the adjacent library and museum; a limestone and wood pergola covering the sidewalk east and west of the gazebo; the formal Mary Todd Lincoln flower garden; 46 trees and eight varieties of shrubs; 40 benches; rehabilitated antique light poles to provide lighting after dark; and a 30-foot limestone seating wall that serves as the north boundary of the park.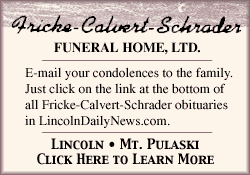 A 9-foot-tall Lincoln statue on a 4-foot limestone pedestal greets visitors at the southeast corner entrance to the park. The statue, entitled "A Greater Task," was created by Decatur artist John McClary and depicts Lincoln facing east toward Washington, D.C., bracing himself against the wind, with one hand extended in a welcoming gesture. The pedestal includes an inscription from Lincoln's First Inaugural Address: "Why should there not be a patient confidence in the ultimate justice of the people? Is there any better or equal hope in the world?"
"Union Square Park is designed to be 'Springfield's front yard,'" said Julie Cellini, chairwoman of the Illinois Historic Preservation Agency board. "It will be the place for orientation programs for school groups and senior citizen tours, teacher training programs, and a place for visitors and local citizens to relax and eat lunch outdoors. We envision movies, musical performances, live theater -- even weddings -- in the gazebo and photo ops with the library, museum and Union Station as backdrops. We are so fortunate to have this multiuse green space in the midst of the library and museum's four-block campus. Besides the museum, which has already had well in excess of 800,000 visitors, Union Square Park is one more reason to celebrate historic downtown Springfield."
A life-size seated Lincoln statue on a bench at the park's southwest corner depicts the 16th president pulling a portion of his Second Inaugural Address from his trademark stovepipe hat. The statue was donated by Rick Lawrence of Siciliano Inc., general contractor for the library and museum project, to honor all of the workers involved in building the world-class facility.
Some flowers for the park were funded by Mrs. Blagojevich's Wildflowers for Illinois Program, which has resulted in restoring almost 200 acres of prairie. The program is managed by the Illinois Department of Transportation and consists of two separate initiatives: Wildflowers for Illinois Gateways, primarily along roadways at state borders; and Wildflowers for Illinois Communities, in which the Department of Transportation has partnered on beautification projects with 33 municipalities around the state. Wildflowers and native prairie grasses offer a number of advantages over non-native plant species. Not only are these plants restoring part of our native environment, they are more drought-resistant, do a better job of removing carbon dioxide from the atmosphere and over the long run should require less maintenance.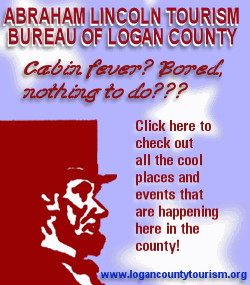 "We're proud to be a part of this effort welcoming hundreds of thousands of visitors to the museum each year," said Illinois Department of Transportation Secretary Timothy W. Martin. "The first lady's wildflower program is designed to improve our quality of life, enhance tourism and restore Illinois' ecological heritage by utilizing native plants, keeping us in touch with our prairie past."
The park is open from 8 a.m. to 10 p.m. seven days per week to pedestrians only -- no bicycles, skateboards, rollerblades or vehicles are allowed on the park grounds. Portions of the park may be rented for special events. Twenty-four-hour security is provided by the guards at the presidential museum. Four emergency call boxes with flashing alarm lights ring directly to the museum security office.
"The reopening of Union Square Park signifies the completion of yet another phase of downtown beautification," said Springfield Mayor Tim Davlin. "Thanks to the state of Illinois, this park will stand as a shining example of usable green space which is both good-looking and practical. It will be the future site for many outdoor events which celebrate our city and the nation's 16th president. It will also be a captivating resting spot for many of our visitors to enjoy."
B.R.H. Builders of Springfield was the general contractor for the park project, with B & B Electric of Springfield the electrical contractor and Illinois Forest Products of Beardstown the landscaping contractor. The park was designed by White & Borgognoni Architects Inc. of Carbondale, with civil engineering by Hanson Professional Services Inc. of Springfield. The project was overseen by the Capital Development Board, which manages all state construction, repair and rehabilitation projects.
"Our construction partners have done a wonderful job on this park, creating a peaceful, inviting space for visitors and residents alike," said Jan Grimes, director of the Capital Development Board.
Meanwhile, the rehabilitation of historic Union Station at the north edge of Union Square Park continues. The $10.6 million project is transforming the 1898 structure into a welcome center for the presidential library and museum complex, complete with visitor amenities, information and office space. The Union Station work is scheduled for completion in early 2007.
"The renovation of Union Station will not only further enhance the beauty of the new park, but it's my hope that it will attract local residents who might not have otherwise ventured downtown," said state Sen. Larry Bomke, R-Springfield. "Springfield and the state of Illinois have worked hard to develop this world-class complex, and I know it will not only be a source of pride for the residents of Springfield, but for all the people of Illinois."
"The park is another tribute to our most famous resident, President Abraham Lincoln," said state Rep. Raymond Poe, R-Springfield. "Lincoln site visitors and area residents can sit awhile and enjoy the park while reflecting on the man and his historic achievements."
"Springfield is on its way to becoming a world-class tourist destination," said state Rep. Rich Brauer, R-Petersburg. "Our rich history and the new Abraham Lincoln Presidential Library and Museum are attracting visitors from around the globe. The addition of this park and the future reopening of Union Station will further enhance the Lincoln experience for visitors and area residents."
Union Square Park, Union Station, and the Abraham Lincoln Presidential Library and Museum are administered by the Illinois Historic Preservation Agency.
[News release from the governor's office]