Seven-time and defending champ Frank Kimmel of Clarksville, Ind., is in a heated battle as he seeks his record eighth national driving title and a record sixth win in the Allen Crowe 100. For the first time in several seasons Kimmel does not come to Springfield with a commanding point lead, but a win on Sunday could help distance the veteran from his pursuers in the chase for the ARCA crown. Kimmel has plenty of competition set for the Allen Crowe 100 at the Illinois State Fair, including veteran ARCA drivers, several up-and-coming youngsters and one very popular hometown driver.

Twenty-year-old Justin Allgaier of Springfield thrilled a large Allen Crowe 100 crowd in 2005 when he smashed Bob Hill's 10-year-old track record in qualifying and became the first Springfield driver in the 55-year history of stock car racing at the Illinois State Fairgrounds to capture a pole position. Allgaier and the Auto Express-Trashman team have opted to attempt a full ARCA schedule in 2006, which has seen the youngster secure four top 10 finishes and sit currently in the 14th spot in the ARCA title chase.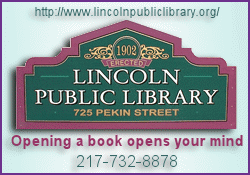 The 2006 Best Western-Allen Crowe Memorial entry list shows an extremely diverse field of drivers representing no less than 16 states. ARCA veterans such as Andy Belmont and Norm Benning of Pennsylvania, Mark Gibson of Georgia, Brad Smith of Michigan, and David Boggs of South Carolina traditionally make the trek to the Illinois State Fairgrounds and are expected to vie for a spot in the starting field. Fellow veteran and second-generation driver Bobby Gerhart of Lebanon, Pa., was scheduled to run only a limited number of races in 2006, but early season success put him atop the point standings for much of the year, and he is now trailing Kimmel by just 35 markers. Gerhart would like to secure one ARCA title before hanging up his helmet.
A veteran worthy of note is making something of a farewell tour in 2006, as former NASCAR competitor James Hylton attempts to make his final Crowe 100 start at the Illinois State Fairgrounds. Should Hylton make the event, he could become, at 71 years, 11 months and 24 days, the oldest man to ever start an Allen Crowe 100 at the Illinois State Fair, breaking a record set by Hall of Fame driver Red Farmer, who was nearly two months shy of his 72nd birthday when he started the 2004 Allen Crowe 100.
Young drivers are finding success in the ARCA series in 2006 and dot the top slots in the Re/Max point standings. Damon Lusk of Kennewick, Wash., sat on the pole at Springfield in 2000 and appeared to be a rising star in the ARCA series. After trying both the NASCAR Busch and truck series, Lusk returns to the ARCA series chasing the title and sitting fourth in the point standings. Brett Rowe of Barbersville, Ohio, came out of the ARCA Lincoln Welders Truck Series to run the bigger cars in 2006, and he currently sits fifth in the title chase. Ryan Howard of Ohio has worked under the tutelage of veteran Mark Gibson for the past two years and is currently eight in the standings, while second-generation driver Todd Bowsher drives for the team of his late father, former ARCA and USAC stock car great Jack Bowsher. Another second-generation shoe also drives for his father, as Billy Venturini, formerly of Chicago, secured his first ARCA win in 2006 while driving for former ARCA champ Bill Venturini. Young Ryan Foster of Arkansas is a teammate to Kimmel and has the third position in the present point standings, and Minnesota's Blake Bjorklund has taken over the seat of the Joe Miller Dodge vacated by Joey Miller. Wisconsin's Dexter Bixby has also shown promise this year.
Midwestern drivers help fuel interest in the Allen Crowe 100, and this year there should be several from Indiana, Illinois and Missouri. In fact, for the first time in the 55-year history of stock car racing at Springfield, three hometown drivers appear on the Allen Crowe Memorial 100 entry list. In addition to Allgaier, Springfield's own Wes O'Dell, a five-time winner of the Sportsman National event on the Springfield Mile is set to make his ARCA debut. Modified veteran Kelly Kovski of Springfield returns as well, driving for the famed Roulo Brothers. Mokena veteran and former Springfield pole-sitter Bob Strait comes out of retirement once again to drive for the popular Hendren team of Normal. Galesburg's A.J. Fike has an entry listed that appears to be out of father Don's stable of race cars. Fike won the pole position on the dirt at Springfield in 2004 and has led several circuits in ARCA competition, as has Centralia's Joe Cooksey, who enters the 44th Crowe 100 with help from ARCA veteran Chuck Weber. Dale Shearer of Alahambra is a south-central Illinois native who also makes his ARCA debut at Springfield. North Barrington's Brent Sherman has left the NASCAR Nextel Cup Series and has returned to the ARCA Re/Max slate and may also enter the Crowe 100.
Indiana drivers Josh Allison, Darrell and Dugan Basham are also expected to compete at Springfield, and an entry was recently filed for Matt Hagans of Indianapolis as he attempts to make his first ARCA dirt track start. Doug Keller of St. Joseph, Mo., is usually a front-runner on the dirt and led several laps at DuQuoin. Keller returns to Springfield as a teammate to Bobby Gerhart.
Sunday marks the first of just two races on the fairground dirt tracks that are associated with traditional and historic American auto racing in an event that is the living memorial to a Springfield race driver whose career was tragically cut short. Allen Crowe was a local stock car driver who developed a large fan following after much success on bullrings such as Springfield, Macon, Lincoln, Champaign and Godfrey. Crowe's success on the local circuits led to a ride in the big leagues, which at the time meant the open-wheeled cars of the United States Auto Club. He found success in the USAC sprint and midget cars and made his championship racing debut at Milwaukee and Springfield on the same August weekend in 1961.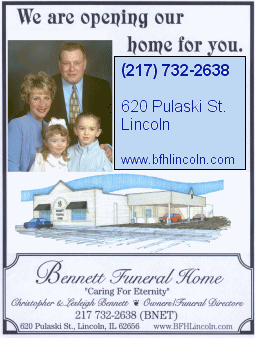 Crowe made central Illinois race fans proud and realized a lifelong dream in 1962 when he made the starting field for the Indianapolis 500 in the S-R Racing roadster. He raced in the 500 again the following year, but the June tragedy struck when he was fatally injured during a USAC sprint event at New Bremen, Ohio. Springfield already had named the Illinois State Fair championship race after the late Tony Bettenhausen in 1961; quickly the fair board and local racing officials named the fledgling USAC stock car event at the fairgrounds in Allen Crowe's honor.
Over the last 44 years some of the best men ever to sit behind the wheel of a full-bodied stock car have captured one of the valuable Crowe Memorial trophies. USAC stars such as Norm Nelson, Roger McCluskey, Butch Hartman, Jack Bowsher and A.J. Foyt appear on the Crowe 100 winners list, as do ARCA standouts like Bobby Jacks, Bob Keselowski and Bob Hill. NASCAR's Ken Schrader won the 100-mile Crowe Memorial in 1998, and Frank Kimmel broke the late Dean Roper's record for Crowe 100 victories when he captured win No. 5 last year.
Forty drivers, young and old, along with a supporting cast of mechanics and officials, and around 10,000 fans are expected to carry on the racing heritage of stock cars on the Springfield Mile when the gates open on Sunday. Justin Allgaier's track record of 33.423 (107.710 mph) will be the focal point of drivers during Pork Pole qualifying, which is slated for 11 a.m. The 100-mile Best Western-Allen Crowe Memorial is slated for a flying start at 1 p.m., with drivers trying to break Bobby Bowsher's 100-mile ARCA race record of 1:08:00 set in 1992.
Tickets are available at the Illinois State Fair Box office at 217-782-1979, by calling the Track Enterprises line at 217-764-3200 or at any Ticketmaster location. Additional information on the event can be found at www.trackenterprises.com or www.arcaracing.com.
ARCA Re/Max Series driver point standings
After Event 13, Shop 'n Save 150, July 28, Gateway International Raceway, Madison
Position, name, points, starts, wins, top 5, top 10
| | | | | | | |
| --- | --- | --- | --- | --- | --- | --- |
| 1 | Kimmel, Frank | 2,960 | 13 | 3 | 7 | 9 |
| 2 | Gerhart, Bobby | 2,900 | 13 | 1 | 4 | 8 |
| 3 | Foster, Ryan | 2,525 | 12 | 0 | 2 | 6 |
| 4 | Lusk, Damon | 2,435 | 13 | 0 | 2 | 6 |
| 5 | Rowe, Brett | 2,375 | 13 | 0 | 1 | 5 |
| 6 | Venturini, Billy | 2,360 | 13 | 1 | 1 | 4 |
| 7 | Weaver, Ken | 2,335 | 13 | 0 | 1 | 6 |
| 8 | Howard, Ryan | 2,330 | 13 | 0 | 0 | 2 |
| 9 | Bowsher, Todd | 2,300 | 13 | 0 | 0 | 0 |
| 10 | Weber, Chuck | 2,280 | 13 | 0 | 1 | 4 |
| 11 | Bjorklund, Blake | 2,185 | 11 | 0 | 2 | 6 |
| 12 | Hedlesky, Jason | 2,095 | 13 | 0 | 0 | 0 |
| 13 | Benning, Norm | 2,005 | 13 | 0 | 0 | 0 |
| 14 | Allgaier, Justin | 1,985 | 11 | 0 | 2 | 4 |
| 15 | Basham, Darrell | 1,955 | 13 | 0 | 0 | 0 |
| 16 | Bean, Dexter | 1,925 | 12 | 0 | 1 | 1 |
| 17 | Gosselin, Mario | 1,770 | 8 | 0 | 1 | 4 |
| 18 | Smith, Brad | 1,735 | 12 | 0 | 0 | 0 |
| 19 | Harmon, Mike | 1,530 | 13 | 0 | 0 | 0 |
| 20 | Sanders, Ricky | 1,475 | 9 | 0 | 0 | 0 |
ARCA 2006 schedule
Feb. 11 -- Daytona ARCA 200, Daytona International Speedway, 100 laps
April 15 -- PFG Lester 150, Nashville Superspeedway, 113 laps
April 23 -- Kentuckiana Ford Dealers ARCA 200 by Federated Auto Parts, Salem Speedway, 200 laps
May 7 -- Winchester ARCA 200, Winchester Speedway
May 13 -- Harley-Davidson of Cincinnati 150, Kentucky Speedway, 100 laps
May 21 -- Hantz Group 200, Toledo Speedway, 200 laps
June 10 -- Pocono 200, Pocono Raceway, 80 laps
June 16 -- Hantz Group 200, Michigan International Speedway, 100 laps
July 1 -- Kansas Lottery $200 Grand, Kansas Speedway, 134 laps
July 7 -- WLWT Channel 5-150, Kentucky Speedway, 100 laps
July 15 -- Request/Sara Lee ARCA 200 by GFS Marketplace, Berlin Raceway, 200 laps
July 22 -- Pennsylvania 200, Pocono Raceway, 80 laps
July 28 -- Shop 'n Save 150, Gateway International Raceway, 120 laps
Aug. 12 -- ARCA 200, Nashville Superspeedway
Aug. 18 -- Hantz Group 200, Michigan International Speedway, 100 laps
Aug. 20 -- Allen Crowe Memorial 100, Illinois State Fairgrounds, 100 laps
Aug. 27 -- Governor's Cup, Milwaukee Mile, 150 laps
Sept. 1 -- Hantz Group 200, Toledo Speedway, 200 laps
Sept. 4 -- Southern Illinois 100, DuQuoin State Fairgrounds, 100 laps
Sept. 9 -- SK Hand Tool 200, Chicagoland Speedway, 134 laps
Sept. 16 -- Eddie Gilstrap Motors Fall Classic, Salem Speedway, 200 laps
Oct. 6 -- ARCA 200, Talladega Superspeedway
Oct. 15 -- ARCA 200, Iowa Speedway
[Provided by Jay Hardin]