Several vendors in the carnival midway and along Illinois Avenue reported that there was damage to property and theft on Saturday, Aug. 19, between midnight and 9 a.m. A knife was used to cause damage to vendor tents and gain entry to vendor booths. Items taken included cash and miscellaneous giveaway prizes totaling approximately $6,000.

Baker Food Concession, based out of Palmyra, Ind., reported a significant amount of cash was taken from their concession trailer on Sunday, Aug. 20, between 1:30 and 9 a.m. The amount taken was $69,000, which was verified through sales receipts.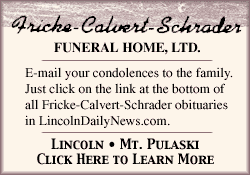 Crime scene technicians were called to process the scenes. Forensic evidence was collected at each scene, and the investigations are ongoing.
If anyone has information concerning these events, please contact the Illinois State Police at 217-782-4750 or Springfield Crime Stoppers at 788-8427 or 1-800-397-2288.
[Illinois State Police District 9 news release]