Park district fall notes

Send a link to a friend
From Roy Logan, program coordinator
[AUG. 29, 2006] Lincoln Park District now offers a licensed massage therapist. We welcome Marti Porter to our staff and encourage you to book an appointment with her. Using a professional masseuse provides many benefits to your general health. Mrs. Porter will take the time to discuss your massage options. Two of her offerings include a relaxation massage or a Swedish massage. The relaxation massage is more about the gentle massaging of your body. The Swedish is a light to medium pressure that manipulates your soft tissues and muscles for overall release of tension and stress. She also offers a sports massage that works on sports-related soreness and injuries. This technique will return your muscle mass to its ability to develop at its maximum potential. A sports massage even helps prevent sprains and strains during your workouts. Several different appointment choices are available to meet your schedule. You may call 217-737-9091 to schedule your personally tailored trip to total peace and balance.
Fall volleyball team registration will be starting very soon. The information will be available at the front desk beginning Saturday. Teams will have until Sept. 17 to return their rosters and fees. The season is scheduled to begin Oct. 3 and will continue on Tuesday evenings. Sunday evenings will be set aside for team practices. Practice times may be scheduled with Christine at 732-8770.

The park district is offering a brand-new class this fall. It is called "Men in the Kitchen." This class will focus on the senior men who have limited cooking skills. Everyday recipes for beef, pork and chicken will be included. This is a low-key, hands-on class with several menu ideas as well. We will feature an easy and fun approach to getting a meal on the table. Roy Logan will be the instructor, and classes will be on Thursday afternoons at the park district kitchen, beginning at 1 p.m. Class will start on Sept. 7 and run for four weeks. The cost is $35 with all materials provided. Class size will be restricted to allow everyone to share the experience. Participants should bring an appetite. Sorry, ladies; men only!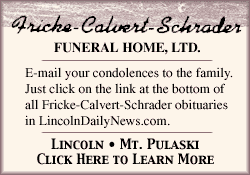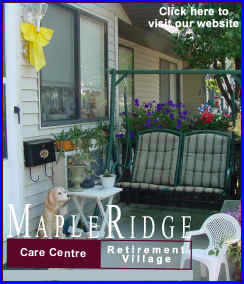 Sept. 9 is the second annual bike tour. Enjoy either of our routes and join us back at the park district for lunch. Our longest route will take us to Elkhart via Logan County's blacktop roads. Horsefeathers will host our rest stop, where light refreshments will be provided. The second stop is straight up our very own Mother Road, historic Route 66, with a stopover at the Pig Hip Museum. Ernie and Francis Edwards will be our hosts. After catching your breath, pedal on to Lincoln with an opportunity to stop and see Postville Courthouse. Your registration includes lunch. This noncompetitive ride is designed for families too. Cost is $10 per person or $30 per family.
[News release]