For Glenna Morrell and Gary Edwards of Canton, the Oktoberfest signals the beginning of their romantic relationship, along with the beginning of their close friendships with the Oktoberfest's Saturday night band, City Limits.

In fact, Morrell and Edwards are getting married Sept. 9 in Cuba. The lead singer of the band, Marc Bubert, will be the best man, and Bubert's wife, Kayla, will be the matron of honor. Furthermore, Marc will be singing during the wedding, accompanied by City Limits lead guitarist Brian Earleywine.

After a cake reception in Cuba, everyone will be invited to Havana where, with the blessing and good wishes of the festival committee, they will have their wedding reception at the east end of the big tent.

It was at last year's Oktoberfest that Glenna and Gary realized they were meant to be more than just good friends, despite having known each other for years.

"From that day on, everything just changed," Glenna said. "The Oktoberfest is a special time and place for us."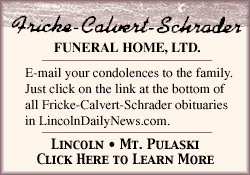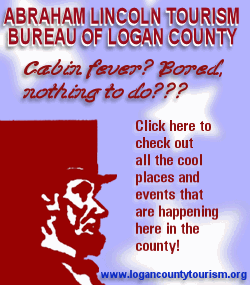 This year will be Havana's 33rd Oktoberfest, and it will be held the weekend after Labor Day, Sept. 8 and 9. Festivities will begin Friday at 6 p.m. with the big Volksmarch Parade and polka music that night. Gary and Glenna have been invited to be part of the parade with an "Almost Just Married" sign on their vehicle.
Saturday's activities will start with the Polka Pace Race at 8 a.m. Lewistown's young singing star Tyler Huston Rohlwing will entertain the crowd following the race, while the Havana Rotary Club serves a pancake and sausage breakfast. Then there will be music on stage from noon to midnight, including City Limits from 8 p.m. to midnight.
Other Oktoberfest activities will include crafts in the courtyard, a 3-on-3 basketball tournament, a big carnival, beer and wine selections, and a food court offering a wide selection of traditional German and American food.
[News release]