"The ongoing work at Schroeder Hall, plus the work that will begin next spring on Turner and Stevenson halls, will help ISU to remain competitive in the higher education field and provide a better environment for teaching and learning," Blagojevich said. "In addition, the plan to improve the Fine Arts Complex will keep the university's music, art and theater programs in high demand by accommodating the newest technologies in these fields."

The Blagojevich administration awarded bids on the $18.7 million Schroeder Hall rehabilitation project in 2003. The building is once again in use, with completion scheduled for late 2006. The building's exterior was replaced, interior finishes were upgraded, new energy-efficient mechanical systems installed, and a total of 35 classrooms renovated. Schroeder Hall was originally constructed in 1957 and expanded in 1964. The building's infrastructure was beyond its useful life, and there was a need to create spaces for more effective, contemporary teaching and learning environments. The project received a 2006 Pride in Partnership Award from the Capital Development Board.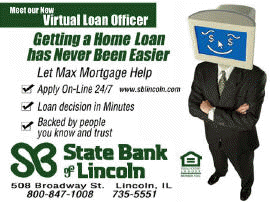 On July 19 of this year, Blagojevich announced more than $18 million to fund life-safety improvements at Turner and Stevenson halls, two of the most-used classroom buildings at Illinois State University. Bids for the work will be advertised next spring, with construction set to begin in the summer of 2007. The $18,145,000 state-funded construction project will provide needed upgrades for the two buildings, including new fire alarm and electrical systems, sprinklers, compliance with the Americans with Disabilities Act, and other fire and safety-related improvements. The current fire and electrical systems in the two buildings are outdated and require constant, costly maintenance. With $4 million in state funds already spent for planning and design, the total project cost is approximately $22 million.
Adlai E. Stevenson Hall is a 162,180-square-foot, four-story masonry building constructed in 1968 that houses the College of Arts and Sciences. Turner Hall is a 97,118-square-foot, two-story structure built in 1963 that houses the College of Applied Science and Technology. Classes normally held in the two buildings, as well as faculty offices and student services, will be moved to other buildings when construction work begins next summer.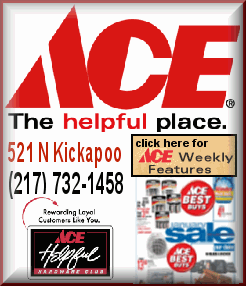 Last spring, the governor backed a legislative proposal to fund new capital projects for public universities across the state. The proposal would have benefited ISU and its plans for an approximately $44 million improvement to the ISU Fine Arts Complex. The project replaces several major structures of the Fine Arts Complex and remodels the remainder of the buildings. The planned new complex will alleviate overcrowding, replace aging mechanical systems, consolidate the College of Fine Arts into a single complex and accommodate the new technologies of today's fine arts programs.
"The Fine Arts Complex rehabilitation will immediately benefit more than 7,400 students, faculty and visitors to the university," said Illinois State President Al Bowman. "As more and more academically engaged Illinois students make Illinois State their first-choice institution, I thank Governor Blagojevich for ensuring they will learn and grow in a high-quality environment."
Blagojevich also reminded ISU students of the benefits of his Monetary Award Program Plus college financial aid plan. MAP Plus is a $500 grant to Illinois sophomores, juniors and seniors attending a qualified school in Illinois, such as ISU. The grants can be used to help cover the cost of tuition and fees for an estimated 75,000 middle-class students who may not be eligible for traditional state need-based financial aid programs.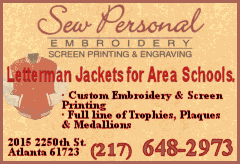 "The state's college financial assistance programs have been underfunded for too long," Blagojevich said. "My plan restores full funding for the traditional MAP and adds MAP Plus to help those who had previously been unable to apply for state help with college expenses. An estimated 225,000 students will benefit from both programs."
The estimated cost of MAP Plus is $34.4 million, and funding will come from the refinancing, sale or restructuring of the state's student loan assets. The total amount of state and federal funding available for MAP in the current fiscal year will be $384.8 million, the largest dollar increase for these vital programs in nearly 18 years.
[News release from the governor's office]