Agreements with Illinois' three major coal-fired power companies lead to approval of state mercury pollution reduction plan

Send a link to a friend
Plan to improve public health reduces emissions by 90 percent
[DEC. 12, 2006] SPRINGFIELD -- On Tuesday, Gov. Rod R. Blagojevich, environmental advocates, utilities, and state and city officials celebrated final approval of the governor's plan to drastically reduce mercury pollution. The state's Joint Committee on Administrative Rules, a bipartisan legislative oversight committee of the Illinois General Assembly, unanimously approved the plan. The plan requires Illinois coal-fired power plants to install modern pollution-control equipment designed to reduce mercury pollution by at least 90 percent. It is considered a critical milestone in reducing toxic air pollution throughout Illinois and one of the most important environmental and public health advances in Illinois history.
"Mercury is extremely dangerous, especially for new mothers and young children," Blagojevich said. "If it's ingested, it can cause serious physical and developmental disabilities in fetuses and kids. The federal government hasn't gone far enough to reduce mercury emissions, but instead of waiting around for them to act, we're doing what we have to do to protect Illinois families. I would like to congratulate members of JCAR for making our rules permanent."

The approval follows the announcement of a multi-pollutant agreement between the state of Illinois and Midwest Generation, the largest coal-fired electric generator in Illinois, which will dramatically reduce air pollution from the company's fleet of six power plants. This historic agreement is the third agreement requiring much faster and deeper pollution reductions than under federal requirements. The mercury rule -- including multi-pollutant agreements with Midwest Generation, Ameren and Dynegy -- is among the most stringent pollution reduction state plans in the nation and is one of the most far-reaching environmental agreements in the state's history.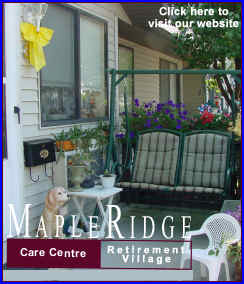 The successful vote to implement the mercury reduction plan was achieved, in part, due to the agreements with the three major coal-fired power companies in Illinois. Midwest Generation, Ameren and Dynegy all agreed to install mercury control equipment by 2009 on at least 94 percent of their Illinois power plants. By 2012 at the latest, the remaining 6 percent of plants will install controls that are able to meet the standards. These agreements require reducing not only mercury but other pollutants -- sulfur dioxide and nitrogen oxides -- also far surpassing federal standards. The mercury rule achieves more than 90 percent mercury reductions by 2015, while federal rules require only a 78 percent reduction by 2018. The rule also achieves between a 65 percent and 80 percent reduction in sulfur dioxide reductions by 2019, while the federal rule requires only a 34 percent reduction by 2019. Combined, these reductions establish Illinois as a national leader in reducing power plant pollution.
The approval of the mercury rule means that power companies must take specific measures to reduce toxic mercury pollution from their coal-fired power plants in Illinois. The dramatic mercury emission reductions required under the governor's rule will reduce the risk of exposure to toxic levels of mercury. People are exposed to mercury primarily through the consumption of fish from mercury-contaminated waterways throughout Illinois and the entire country.
"This is a significant achievement that will benefit the environment and public health in Illinois, said Doug Scott, director of the Illinois EPA. "The governor's mercury proposal that was approved today is among the toughest in the nation and has led to even greater multi-pollutant reductions, making it even more beneficial to improving the quality of life for people throughout the state."
"The big winners today are the children of tomorrow," said Jack Darin, director of the Sierra Club, Illinois Chapter. "Governor Blagojevich's mercury cleanup plan will not only make Illinois children safer, it sets a bold example for America to follow in protecting our kids from this dangerous neurotoxin."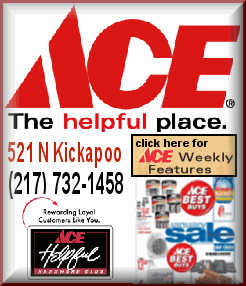 "Today's actions on mercury pollution are a tremendous victory for all of us who care about protecting children's health and the environment," said Howard Learner, executive director of the Environmental Law and Policy Center. "Illinois is now a national leader in stepping up to reduce mercury pollution from coal plants by about 90 percent by 2009. Combined with measures underway in other Midwest states, Illinois actions will go far towards reducing mercury in the Great Lakes and our inland lakes and rivers."
"The governor and Illinois EPA made a promise last January to clean up mercury and create one of the strongest rules in the nation for mercury emission reduction," said Max Muller, environment advocate for Environment Illinois. "Today, with the final passage of this rule, they will have delivered on that promise and have made a solid first step toward making our air safe to breathe. We are happy to extend our thanks and congratulations."
Sulfur dioxide and nitrogen oxides contribute to ground-level ozone and fine particles of air pollution that can lead to respiratory illness, particularly in children and the elderly, and aggravate heart and lung diseases. These pollutants also create acid rain, reduce visibility and damage sensitive ecosystems.
Mercury can cause serious health problems to the human nervous system. Developing fetuses can be exposed to mercury when a mother eats tainted fish and can suffer mental retardation, cerebral palsy, lower IQs, slow motor functions, deafness, blindness and other health problems. Recent studies indicate that as many as 10 percent of babies born each year in the United States are exposed to excessive mercury levels in the womb.
In the U.S., an estimated 43 percent of mercury emissions come from power plants, making them the largest man-made source of mercury emissions. The Illinois EPA estimates that the state's coal-fired power plants emit about 3.5 tons of mercury into the air every year.
During the governor's term, Illinois has enacted laws and established initiatives to:
Collect and remove mercury-containing switches from retired vehicles before they are processed as scrap metal.

Require state agencies to recycle or responsibly dispose of old electronic equipment that contains toxic substances like mercury.

Ban the production and sale of mercury fever thermometers and other products that contain mercury, including novelty items and electrical switches and relays.

Expand the collection and recycling of consumer products with climate-control thermostats that contain mercury switches and relays.

Prohibit schools from purchasing mercury for classroom use.

Shut down hospital waste incinerators that are sources of mercury emissions.
[News release from the governor's office]