Artifacts added to Abraham Lincoln Presidential Library and Museum

Send a link to a friend
[DEC. 14, 2006] SPRINGFIELD -- The Abraham Lincoln Presidential Library and Museum recently acquired several more Lincoln artifacts. One of the artifacts was donated by collector Kent Tucker. The others were purchased from various collectors and dealers, adding to the ever-growing Lincoln collection at the library and museum.
The acquisitions were announced at a fall press conference with Thomas F. Schwartz, interim executive director of the presidential library and museum.

"The acquisition of materials from Kent Tucker is an important addition to the research materials found in the Henry Horner Lincoln Collection," Schwartz said. "The Ruben Vose 1860 Lincoln campaign biography is the rarest item any research library could hope to acquire. We now have it. The G.P.A. Healy portrait is another major addition to our already superb collection of Lincoln portraits from life. The fact that Mr. Tucker selected the Abraham Lincoln Presidential Library as the home for his collection speaks volumes for this institution as the leading national center for Lincoln research."

Among the new acquisitions:
Donation of a rare 1860 Lincoln campaign biography by Reuben Vose. This copy is only the fourth known to exist. This extremely rare biography comes from the Kent Tucker collection.

Purchase of a George Peter Alexander Healy portrait of Abraham Lincoln, presumably from life. In Healy's autobiography, he discusses his stay in Washington, D.C., during the Civil War and his visits to the White House to sketch and paint Lincoln. This portrait is signed by Healy but not dated.

Items from the purchase include 45 autograph letters from Mary Harlan Lincoln, wife of Robert Todd Lincoln, and Mary Lincoln Isham, daughter of Mary Harlan and Robert Todd Lincoln.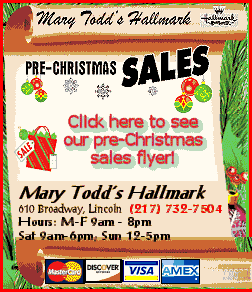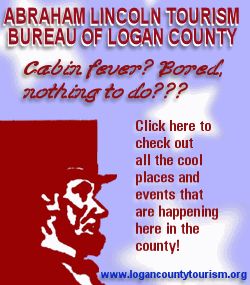 Four typescript drafts of books by William E. Barton, one of the most prolific Lincoln biographers in the early 20th century, along with Barton's marginal notes and corrections.

A letter of Robert Todd Lincoln to Henry White, dated Jan. 13, 1890, describing the latest doctor reports on Robert's son, Abraham Lincoln II, whose nickname was Jack. White was the secretary of the American embassy in London, where Robert Lincoln served as minister to the Court of St. James. (Americans did not use the ambassador title until 1893. The title of "minister" was just below ambassador.) Jack suffered from blood poisoning from an infected cut. This letter was the first indication that there was no medical cure for Jack's condition and that he would eventually die. Jack died on March 5, 1890, in London.
Since August of 2004, with the donation of Lincoln's leather portfolio, the Abraham Lincoln Presidential Library and Museum has received private gifts of manuscripts, photographs, broadsides, prints, books and other items totaling over $1 million in appraised value. Many of these items add to the knowledge of Lincoln and his family and may be on display in future museum exhibits.
[Abraham Lincoln Presidential Library and Museum news release]