Two years ago Bauer saw a news broadcast announcing that St. John United Church of Christ in Lincoln was donating its 1,000th coat to Central Illinois Economic Development Corp. for distribution to local children. The story mentioned that the church also gave hats and mittens to accompany the coats. Though not a St. John member, Bauer said she immediately thought, "I could knit the hats and mittens." That year she made seven sets.

Using yarn supplied by the church Charity Guild, Bauer set to work last December, right after turning in her 2005 handiwork. She said she can complete a hat and mitten set in half a day, "if nobody bothers me." That's the equivalent of 50 full days contributed over the year to this labor of love.

"I'm very proud of her," said Bauer's husband, Don. He added that his wife also made about nine helmet liners in 2005 for donation to the armed services. Again she got the idea from the news. She saw a story about Decatur women knitting the helmet liners and decided this was another way for her to contribute. The special wool for the liners is expensive, though, so Bauer did not make any this year.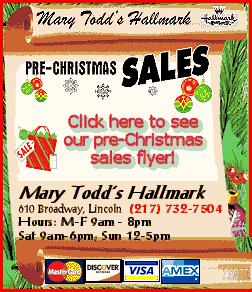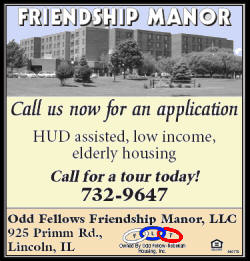 Colors for the hats and mittens come from pleasing combinations she sees around her. For example, the blue and yellow slide on a playground inspired one pattern. Coats on children she sees on the street, even cars in TV ads may provide inspiration.
The hats are rounded, and those in feminine colors include a pompon. "I didn't think the boys would like a pompon dangling down," Bauer explained. She said she found a pattern she liked and "just went with it."
Bauer started knitting 47 years ago. Her first project was a green and blue sweater for her first baby. The Bauers have three sons: Bill of Atlanta, Mike of Tulsa, Okla., and David of Mount Pulaski. They have four grandchildren and three great-grandchildren.
[News release]