Help friends and family be ready for the unexpected with preparedness and safety gifts

Send a link to a friend
Weather radios, emergency kits, carbon monoxide detectors make useful gifts
[DEC. 16, 2006] SPRINGFIELD -- Are you still searching for the perfect holiday gift for someone on your list? The Illinois Emergency Management Agency and the Office of the State Fire Marshal have several gift ideas that will help your friends and loved ones stay safe when emergencies arise.
"Illinois' weather has dealt some nasty blows to people throughout the state this year -- tornadoes in March in central Illinois, severe July storms in the Metro East and southern parts of the state, and most recently, a storm that dumped ice and snow over much of the state," said William C. Burke, director of the Illinois Emergency Management Agency. "Each time, many people were left without electricity and faced other storm-related problems. I think most people would welcome a useful present that helps them be better prepared for the next time an emergency strikes."

Preparedness gift suggestions:
NOAA weather alert radios with extra batteries

A disaster kit for the home, office or dormitory, with such items as a first-aid kit, bottled water (a gallon per person per day, with a three-day minimum), nonperishable food, blankets, flashlight and batteries

A safety kit for the automobile, with such items as jumper cables, flashlights, blankets, sand and a small shovel
With just weeks left before the state's new carbon monoxide detector law takes effect, State Fire Marshal Dave Foreman suggests giving loved ones a detector to protect them from the deadly gas.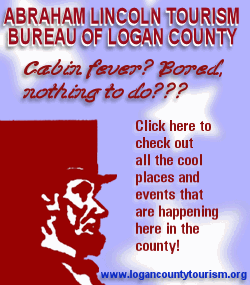 "You can't see, smell or taste carbon monoxide, and that's why it's often called the silent killer," Foreman said. "A carbon monoxide detector is the only way to know if you have dangerous levels of this gas in your home. For as little as $20, you can give a gift that could save the lives of your loved ones."
The new law, which takes effect Jan. 1, requires all buildings that use fossil fuel and have sleeping rooms or an attached garage to have an approved, operating carbon monoxide detector installed within 15 feet of any sleeping area. Homes that have all electric appliances and do not have a fireplace or an attached garage will be exempt from the requirements.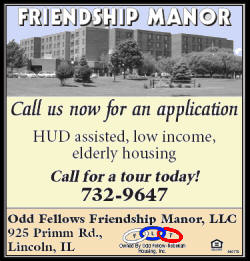 Foreman added that other fire safety items also make good gift ideas:
Smoke detectors

ABC-rated fire extinguishers

Foldable ladders for second-story escapes
In addition, items to keep people safe and warm during the cold winter months can make great stocking-stuffers:
Most preparedness gift items can be found in hardware and department stores.
The Illinois Emergency Management Agency and the Office of the State Fire Marshal are partners in Gov. Rod R. Blagojevich's Keep Warm Illinois campaign, a comprehensive effort to inform and prepare Illinois residents for winter with information on energy assistance, home weatherization and winter safety tips. On the Web, www.keepwarm.illinois.gov offers various no-cost and low-cost energy-saving tips, a Web-based tool to conduct a home energy audit, links to energy assistance programs, and other resources. The Keep Warm Illinois toll-free line, 1-877-411-WARM (9276), is another resource for Illinois residents to learn how to save energy and get energy assistance.
For additional information on emergency preparedness, visit www.state.il.us/iema. For more information about fire safety, visit www.state.il.us/osfm.
[News release]