Illinois Department of Healthcare and Family Services Director Barry Maram joined hospital officials, legislators and families at Carbondale Memorial Hospital to celebrate the boost in federal funds that will benefit communities throughout the southern Illinois area. The state's hospital assessment plan will help Illinois hospitals continue to recruit and retain doctors, provide advanced medical care, and serve Illinois' most vulnerable patients.

"Since day one, we have taken steps to help every Illinoisan get the care they need," Blagojevich said. "With this boost of nearly $2 billion, we will be able to do even more. Illinois hospitals work tirelessly to treat every patient who comes through their doors. I want to thank Senator Schoenberg and Representative Currie for their hard work on this initiative, as well as Speaker Hastert and the federal government for supporting our hospitals and recognizing our commitment to providing care to every family in Illinois."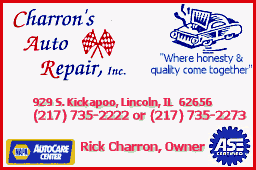 "We are very proud to announce the approval of the hospital assessment, which will add much-needed funding to hospitals all around the state," said House Speaker J. Dennis Hastert, R-Ill. "I have been pleased to work with the coalition of Governor Blagojevich, the Illinois congressional delegation, and the Centers for Medicare and Medicaid Services to achieve this great success for Illinois."
Senate Bill 157, sponsored by Sen. Jeff Schoenberg, D-Evanston, and Rep. Barbara Flynn Currie, D-Chicago, created the three-year assessment on Illinois hospitals. The law, which the governor signed in July 2005, replaced the former hospital assessment program, which provided $430 million in federal funding and ended on July 1, 2005.
"This critical infusion of federal dollars will help hospitals and other health care providers ensure accessible, affordable and quality health care services for those who live in underserved communities across Illinois," said Schoenberg, chief Senate sponsor of the hospital assessment proposal. "Without these resources, hospitals serving residents of predominantly lower- and lower-middle-income communities in the Chicago area and those downstate would be threatened with closing their doors or drastically cutting services to stay alive."
A hospital assessment program is a federally permissible method for states to leverage their resources in order to attract additional federal matching funds into their state health care systems. Revenue generated by the assessment will boost the amount the state receives in matching funds from the federal government. Illinois will leverage additional federal resources of $600 million to the state's health care network in the years 2006, 2007 and 2008. The state's hospitals will benefit by $470 million per year. Additionally, the state will use $130 million per year to help with additional Medicaid health care needs, such as funding for nursing homes, the developmentally disabled and other Medicaid services. The proposed assessment plan will end on July 1, 2008.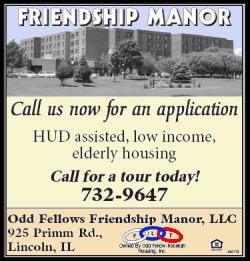 "The hospital assessment program will bring enormous benefits to the hospitals of Illinois and their patients by increasing Medicaid funding by a significant amount," said Kenneth Robbins, president of the Illinois Hospital Association. "Reaching this goal required a strong and active partnership among hospitals and state and federal officials. The governor is to be commended for the role he played in making this program possible, as well as for his ongoing leadership in supporting health care in Illinois."
"SIH was thankful that the governor and legislators at the state and national levels have come together with the Illinois Hospital Association to ensure that hospitals will continue to be fairly compensated through Medicaid," said Tom Firestone, M.D., president and chief executive officer of Southern Illinois Healthcare. "They have demonstrated their commitment to hospitals in Illinois so we can continue to fulfill our commitment to the patients we serve. This is great news for patients and for those who care for them."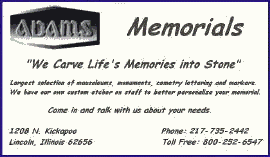 "In the over 30 years that I have been administrator of Memorial Hospital, I think this program is one of the best examples of government and hospitals working together for a common goal," said George Maroney, administrator of Memorial Hospital of Carbondale. "When I say government, I am referring to the federal government, the speaker of the U.S. House, the governor's office and the state legislature. Their efforts and the efforts of the Illinois Hospital Association and its members came together and prevailed in working with the federal government to increase the dollars coming to the state of Illinois to help fund the care of patients on Medicaid receiving hospital treatment."
Before last year's successful assessment, it had been over 10 years since Illinois submitted a hospital assessment plan to the federal government for approval, in turn forgoing hundreds of millions of federal health care dollars from coming into the state of Illinois. The Blagojevich administration was able to forge a broad-based, bipartisan coalition in 2003 that led the effort to getting an assessment plan approved by the Illinois General Assembly and the federal government.
[News release from the governor's office]