Gov. Blagojevich announces inauguration plans

Send a link to a friend
www.celebrateillinois2007.com launched for up-to-date information
[DEC. 18, 2006] SPRINGFIELD -- On Monday, Gov. Rod R. Blagojevich announced plans for his second inauguration, to be in Springfield on Jan. 8. The theme for the inauguration is "Celebrate! Illinois." A limited number of tickets will be available free to the public beginning in late December, and people can now go online to www.celebrateillinois2007.com for the latest information, including a schedule of the day's events.
"For four years, we've changed the priorities of state government so it works for people," Blagojevich said. "We're now a state that guarantees health care to every child, a state that gives every child a chance to go to preschool, a state that invests billions more in its schools, a state that helps hundreds of thousands of senior citizens afford their prescription drugs, a state that raised the minimum wage to help working people provide for their families, and a state that helps hundreds of thousands of working men and women purchase affordable health care for their families. I'm honored to have four more years as governor to make even more changes that benefit working families."

The 2007 inaugural schedule is as follows:

9:30-10:15 a.m. at the First Presbyterian Church in Springfield, located at Seventh and Capitol streets. The governor and first family will join other constitutional officers for an interfaith service, during which the constitutional party will light the unity candle.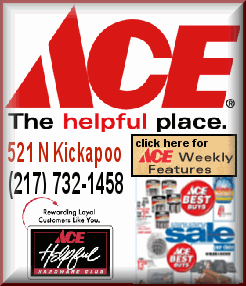 Inaugural ceremony:

11 a.m.-12:55 p.m. (doors will open at 9 a.m.) at the Prairie Capitol Convention Center in Springfield. More than 5,000 attendees will watch as the governor and constitutional officers take the oath of office.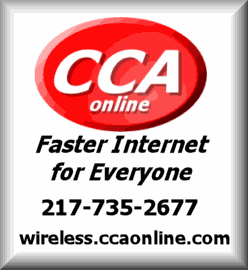 Executive mansion receiving line:

2:30-4 p.m. at the executive mansion in Springfield. The governor will be joined by Lt. Gov. Pat Quinn in greeting the public at the executive mansion.

Inaugural ball:

7:30-11:30 p.m. at the Exposition Building on the Illinois State Fairgrounds in Springfield. The governor, first lady and constitutional officers will take part in the ball, which is an inaugural tradition.
The new website will feature trivia information about various governors' inaugurals. Visitors will also be able to visit links to Springfield's tourism website, Illinois' tourism site, and the site for the Abraham Lincoln Presidential Library and Museum.
Most seating at the inaugural swearing-in ceremony is by invitation only, but a limited number of free tickets will be available to the general public by visiting any Ticketmaster in-store ticket outlet. There is a limit of two tickets per person for the inaugural ceremony, and tickets must be picked up in person. A $1 per ticket service charge will apply. Ticket orders for the ceremony will not be taken by phone or on the Ticketmaster website.
For more detailed information about ticket sales, events and locations, visit www.celebrateillinois2007.com.
[News release from the governor's office]