Gov. Blagojevich signs groundbreaking legislation to increase minimum wage in Illinois

Send a link to a friend
Nearly 650,000 Illinois workers to benefit as minimum hourly wage increases to $7.50; wage to reach $8.25 by 2010
[DEC. 18, 2006] CHICAGO -- Delivering on his promise to improve the quality of life for thousands of Illinois' hardworking families, Gov. Rod R. Blagojevich was joined on Monday by Chicago Mayor Richard M. Daley, Illinois Senate President Emil Jones, U.S. Rep. Danny Davis, and other legislators, labor leaders and workers as the governor signed Senate Bill 1268, increasing the minimum wage to $7.50 per hour in July 2007 and to $8.25 an hour by 2010. The legislation, co-sponsored by state Reps. Marlow Colvin, D-Chicago, and Larry McKeon, D-Chicago, and state Sen. Kimberly Lightford, D-Maywood, will help 647,000 workers in Illinois.
Under the terms of the legislation, the state's minimum wage will rise by $1, to $7.50 per hour, beginning July 1, 2007. Beyond that date, the legislation includes annual increases for three years: to $7.75 in July 2008, $8.00 in July 2009, and $8.25 in 2010. The legislation goes into effect July 1, 2007. Based on the governor's increase, full-time minimum wage workers will see their income increase from $13,520 to $15,600 per year. By 2010, the yearly income for a full-time minimum wage earner will be $17,160.
"One of the best things we can do as state government is to help make sure people who work hard all day make enough to live on," said Blagojevich as he signed the bill during at event at the Bethel New Life center on Chicago's west side. "Thousands of hardworking Illinoisans benefited when the minimum wage went up to $6.50 an hour. But it's not enough anymore. Raising the minimum wage again will make it a little easier for thousands of families to pay the bills, put food on the table or buy clothes for their children. For people like Diane Elliot of Jacksonville, it means she can afford the constant cost of living increases."
"A minimum wage increase was my top priority in the fall session of the Illinois General Assembly," said Mayor Daley. "Low-income working families are among the people who deserve our support the most, and I think every caring person would agree they're entitled to a raise. I want to thank all the people and organizations who worked so hard on this legislation. I thank the legislators who voted for it and Governor Blagojevich for signing it."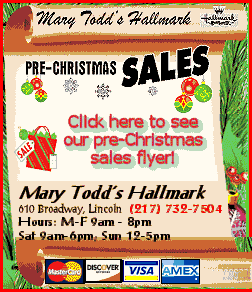 "The people of Illinois need and deserve to earn wages that are comparable to the hard work they do every day," said Senate President Emil Jones, D-Chicago. "This bill is just one more step in helping make life a little bit easier for Illinoisans."
"The cost of raising a family increases all the time, but minimum wage earners haven't seen an increase since 2004," said Lightford, Senate sponsor of the bill. "As prices increase, it becomes harder and harder to pay the most basic expenses on a minimum wage salary. I applaud the governor for his commitment to the people of Illinois and am so proud to be the sponsor of this bill."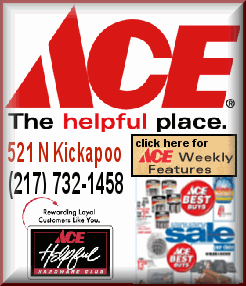 "Raising the minimum wage is the right thing to do for our state," said Colvin, House sponsor of the legislation. "The governor signing this bill into law will allow working families in Illinois to keep up with cost of living increases. I am glad the governor and the General Assembly worked to together to make this possible to help the hardworking people of Illinois."
This marks the second time during his administration that Blagojevich fought for and signed legislation raising the minimum wage. He first increased the wage in 2003 above the federal level of $5.15 an hour to $6.50 an hour (the federal minimum wage remains at $5.15, where it has been stagnant since 1997). When the final rate of $8.25 per hour takes effect in 2010, that will mean Blagojevich has helped boost pay for minimum wage workers in Illinois by $3.10 per hour, or 60 percent. This makes Illinois a national leader in wages for workers.
"I'm so glad the governor's raising the minimum wage," said Diane Elliot, a minimum wage worker in a Jacksonville nursing home. "I feel like he, more than anyone else, understands that we need this raise. I'm getting minimum wage. I work two jobs. I live by myself. I pay my bills myself. But, I know I'm not the only one. There are so many people working two jobs just to pay the bills. My doctor tells me to slow down, but I just can't. This increase will be a big help for me."
Despite predictions from opponents of the minimum wage that its increase would harm the economy, since the governor's first minimum wage hike went into effect in January 2004, Illinois has added more than 152,000 new jobs, which is more than any state in the Midwest according to the Federal Bureau of Labor Statistics. Illinois has led the nation in job growth twice this year, April and July, which has never happened before in recorded history, and has been named by Site Selection magazine as the third-best state in the nation for attracting new and expanded corporate facilities. Inc. magazine recently named Blagojevich as the second-best governor in the nation for fiscal policy (Blagojevich was also named the top governor for health care policy). In addition, the unemployment rate has fallen from 6.7 percent in January 2003, when the fight for the higher minimum wage began, to 4.1 percent today, which is the state's lowest level on record.
[News release from the governor's office]