The record-setting number of tornadoes occurred on the heels of a severe drought and only 19 tornadoes the previous year. "Mild winter weather in January and February, along with a very vigorous storm track over Illinois early in the spring, played major roles in the active tornado season across Illinois," said Chris Miller, warning coordination meteorologist with the National Weather Service office in Lincoln. "The remainder of the year, from May through November, the numbers of tornadoes that occurred in the state were not too far from average."

The month of April led the way with 60 tornadoes, which was a new record for that month. The previous record for April was 46 tornadoes in 1998. Two large tornado outbreaks resulted in a majority of the month's reports. On April 2, 36 tornadoes moved across the state of Illinois, resulting in one fatality in Fairview Heights, east of St. Louis, and a total of 16 injuries. This event was the second-largest tornado outbreak in Illinois since 1950. The largest outbreak was on April 19, 1996, when 41 tornadoes descended upon the state. Two weeks later, on April 16 -- which was Easter Sunday -- 14 tornadoes formed in eastern Illinois. There were numerous areas of damage and power outages, but no injuries were reported.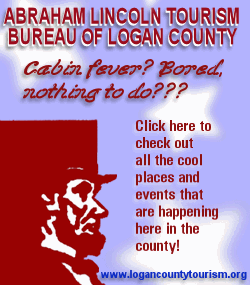 March came in like a lion when 12 tornadoes roared across the state during the evening of March 12, including two that produced extensive damage in Springfield. One of these tornadoes was on the ground for 66 miles, from northeast Calhoun County into Springfield. Twenty-six people were injured by the 12 tornadoes, which were produced by an intense "supercell" thunderstorm that tracked from northeast Oklahoma to southern Michigan -- the longest track on record for a storm of that type. The 21 tornadoes in March also set a new record for that month. The previous record for March was set in 1976, when 12 tornadoes were observed.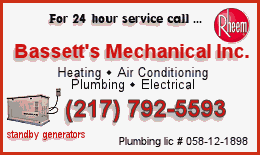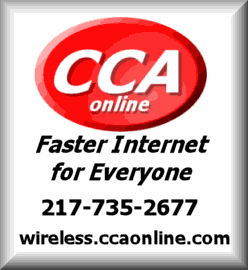 Tornadoes occurred in Illinois during eight of the 12 months in 2006. There was one tornado reported in both January and February, 21 in March, 60 in April, 17 during May, two in June, 16 in July, and six in September. Only August, October, November and December (through the 11th) had no tornadoes.
The strongest tornado in 2006, rated an F3 on the Fujita scale of damage assessment, hit Massac County near the southern Illinois town of Metropolis around 3:30 p.m. Sept. 22. The twister injured two people, destroyed four mobile homes, tossed vehicles, blew out the walls and roof of a log home, and damaged numerous trees and power poles. Of the 124 reported tornadoes, 108 were rated weak, F0 or F1, and 16 were rated as strong, F2 or F3. There were no violent tornadoes, F4 or F5, in the state of Illinois during 2006. The last time a violent tornado occurred in Illinois was July 13, 2004, when an F4-rated tornado tracked for 10 miles, roughly between the towns of Metamora and Roanoke.
The areas of Illinois that observed the most tornadoes were primarily in central and southwest sections of the state. Sangamon County reported the most tornadoes, with a total of 11. This was followed by Logan and Christian counties with nine each, Macon County with eight, and Champaign, Madison, Piatt, and Pike counties with six reports each.
For a public information statement about the record-setting tornado year in Illinois go to http://www.crh.noaa.gov/product.php
?site=ILX&product=PNS&issuedby=ILX.
[National Weather Service news release]