The first year (2005) that the track ran, the races were on Sunday evenings. People living near the track complained about the noise during and following the first season.

The next year (2006) the races were on Saturday nights.

At the request of the council, the businessmen have been up to the council chambers numerous times this fall to discuss the next season. Their first proposal was rejected.

They sent a new proposal to the council earlier this month and were asked to come and clarify some information.

For next year's scheduled nights they have asked to be allowed one-third (or seven) of their races on Sunday nights and two-thirds of the races on Saturday nights, with one completion weekday night allowed for unfinished races.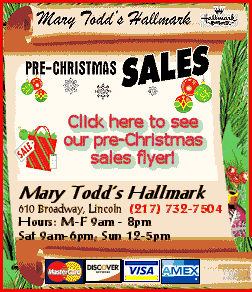 The business would also like to sell alcohol (beer) again, but allow it to go in the stands, with a nonalcohol section in the stands.
They would supply their own security.
The race season runs April through September, with a potential 21 to 22 races.
Ordinance chairman Alderman Marty Neitzel prefaced opening discussion Monday night by saying:
"Mr. Hammer and Mr. Horn have been [coming] up here, and I feel that the other two [previous] owners that have had the racetrack were given kind of carte blanche to have their own way. We told them that we would be willing to compromise. I feel they are compromising, asking for just one-third Sundays.
"It's four hours a week. I don't think there's four hours that there's noise at that time.
"I'm asking the citizens of Lincoln to understand we're trying to bring business to Lincoln and make it better."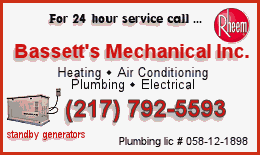 The owners were asked to clarify the meaning and conditions of the weekday completion race request.
Hammer and Horn said that it would depend on what was not completed on a given race night. It might be that one race would be rerun from the start on a weeknight. This would be applied in the event of one rainout.
Alderman Benny Huskins asked for a shut-off time for Sunday nights.
A 10:30 p.m. curfew was set for Sundays and the same curfew in the event that there is a weekday night race.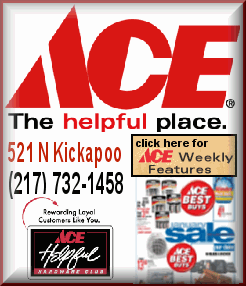 Huskins said that he would be voting no in order to represent what he thought his constituents would want.
He said he understood that the owners want to make a go of it, but he recalled that the race car drivers who came up to the chambers last spring said that they were for Saturday night races. He also noted that there was a noticeable reduction of complaints from citizens when the races went from Sundays to Saturdays.
Aldermen Melody Anderson and Verl Prather were concerned about the business supplying its own security. It was previously approved to hire off-duty city police officers. "I want to be confident that there's adequate security out there," Prather said.
Horn said that from start of the season there was a little trouble every race last year, and they had security that were identified running all over out there. When Hammer came along in midseason and took over, his manner of running security changed the atmosphere for the better, he said.
Hammer said they would have guys walking around out there providing coverage the whole time, as well as continuing with two police officers to monitor the alcohol sales.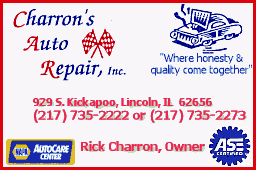 They would probably have the Veterans of Foreign Wars selling beer, the same as last year, he said.
The VFW has an event liquor license. They would be the responsible party to monitor underage alcohol sales. "They're the ones responsible if things go bad," liquor commission member Les Plotner said. "They're the first ones to bite the bullet."
Motion to accept the proposed 2007 racing season schedule and regulated operations:
One-third races Sunday night with a curfew of 10:30

Two-thirds races Saturday

Alcohol sales would be limited to three beers

Alcohol allowed in the stands, with a nonalcohol section provided

Two off-duty police officers to monitor alcohol sales

The business would supply its own security
Voting no: Prather, Huskins, Kathy Horn, Buzz Busby, Wanda Lee Rohlfs
Voting yes: Daron Whittaker, Anderson, Derrick Crane, Neitzel and Jonie Tibbs
Tie: 5-5.
"Mayor votes yes," Mayor Davis said.
"OK, you guys got one year to do this," she said.
"Thank you. Merry Christmas," Hammer said.