'Casting for Crafters'

Send a link to a friend
[DEC. 20, 2006] "Casting for Crafters." Marie Browning, Sterling Publishing Co., 2006, 128 pages.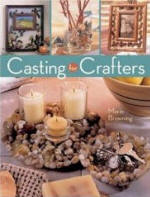 Review by
Richard Sumrall
The dictionary defines cast or casting as "to form (liquid metal, for example) into a particular shape by pouring into a mold." In her book "Casting for Crafters," designer and author Marie Browning describes the different methods of casting and the procedure of "pouring a material into a mold, letting it cure, then unmolding it ... to create projects for your home and garden and to make gifts."
Casting is an ancient technology that had its origins in early Mesopotamia. Among the earliest examples are their clay molds that were used to cast copper bowls. The process of casting consists of three fundamental steps: gathering the necessary supplies, creating the mold and applying the correct techniques to a particular casting material or substance.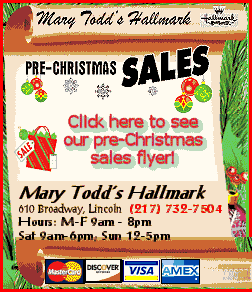 The supplies that you need will depend on your choice of the casting material used to create the mold. Although molds can be formed from numerous materials, Browning recommends that the master mold be made from an oil-based clay. These clays are available at arts and crafts stores and are easier to form and manipulate. From this master mold you can then create your casting mold. The casting mold can be constructed from polymer clay, sand or rubber. Each of these materials has its own advantages. Polymer clay is easy to use, captures detail and is desirable when casting small objects. Sand is one of the oldest casting materials and is used to cast metals and flat relief pieces. Rubber is a versatile material that also captures the extreme detail of a piece and is the preferred choice for casting three-dimensional objects. Once you become comfortable with your molding preferences you can experiment with the other kinds of molds described by Browning. These include specialty plastics or specialized rubbers (natural, synthetic, latex or silicone).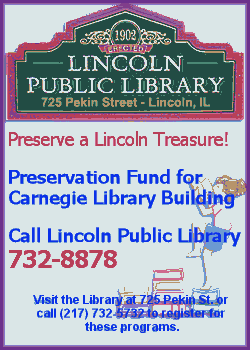 The remainder of the book is devoted to techniques and projects using clear castings, plaster castings or cement castings. There are over 50 projects in the book; each project contains a list of the supplies, tools and materials needed as well as a step-by-step explanation of the manufacture of the crafted object. Key steps in the creation process are accompanied by a color photographic illustration. An attractive color photograph of the finished project is also included.
As an added bonus Browning offers a brief section on hypertufa. Hypertufa is defined as "the synthetic version of tufa rock, a spongy rock found in limestone quarries and along coastlines." It is the perfect casting substance to create planters and containers that have the natural, rugged look that is appealing in garden settings.
The book's projects range from the simple and elegant to the advanced and extraordinary. The "Fish Paperweight" is a wonderful toy goldfish suspended in clear resin and requires only two pouring steps and two finishing steps. The "Inspiration Plaque" is created from an oil-based clay and is perfect for the home or workplace. There are eight different items used for the mold plus three acrylic paints, an antiquing glaze and a metallic paste. Although the six-step process and the nine-step cast and decorate process make this one of the book's more difficult projects, the finished object (as shown in a beautiful color photograph) is spectacular.
"Casting for Crafters" is recommended to anyone interested in learning or perfecting the art of casting.
[Richard Sumrall, Lincoln Public Library District]