On Thursday, crews hauled two and a half times the amount of trees as after the double tornadoes that struck the same 11-mile stretch in Mount Pulaski in March, he said. That measure isn't counting Latham, Chestnut, Lake Fork and other rural areas that were hard-hit. This accounts for only a quarter to a third of the Mount Pulaski damage, he said.

Fulscher used a couple of comparatives to describe the damage caused by the winter storm that began on Nov. 30 and continued through Dec. 1. The storm covered the county in over an inch of ice, followed by several inches of snow and then 20-35 mph wind gusts. Ice, fallen trees and limbs made travel difficult, if not impossible, and led to expansive and lasting power and communication outages throughout the county.

The storm of '78 had widespread icing over the county. One difference was that it occurred in the spring and was followed by warm temperatures, with melting starting the next day. Whereas there was no thawing and damage from this storm continued to increase; travel and repairs remained difficult in the days following.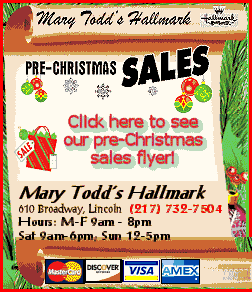 Another difference between the storms was that neighboring counties, particularly Macon County, that might have been able to help were also hit hard and needed outside services brought to them.
Logan County had about $300,000 in spent funds.
Macon County had about $350,000 in spent funds.
"This year's disaster fund that started on Dec. 1 is probably gone right now," Fulscher.
Fulscher said that Logan County should not count on getting a federal declaration that would help with the cleanup expenses. The number of insured and uninsured homes affected probably won't make the mark, he explained.
Fulscher said that when Lincoln streets superintendent Tracy Jackson finished with the immediate Lincoln storm work, he called and asked if help was needed anywhere else. Jackson and his crew joined Illinois Department of Transportation and Illinois Department of Corrections crews in the Mount Pulaski effort. They had 67 people and 47 pieces of equipment working last Thursday, Fulscher said, and a lot got done.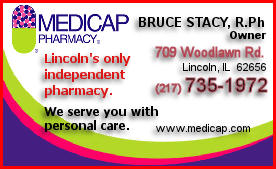 Latham, Beason and Chestnut are now reported clean, he said.
The most heavily affected communities were to the south. Mount Pulaski, Latham, Broadwell, Beason and Elkhart lost trees and limbs that took out power for up to a week. Nearly all Logan County communities suffered damage and variable power outages, including New Holland, Atlanta and Lincoln.
Fulscher said that it was his opinion that Ameren did a great job in their response, given the conditions they had to deal with and the amount of damage. He said that he agreed with the future course of action that the company came up with in its own self-review, which was that when a storm is predicted, they could get crews on the road in advance of it.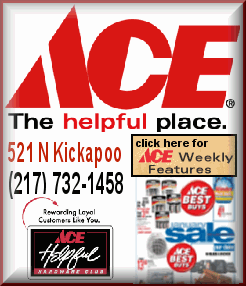 Icing led to unsafe conditions on central Illinois railways. Four separate Amtrak trains carrying a combined capacity of 447 passengers who had been stranded up to 15 to 17 hours were detrained at 1 a.m. in Lincoln.
The area response from the fire departments, paramedics and law enforcement was great, Fulscher said. They all worked well together in helping unload and transport the passengers. Lincoln Police Department was outstanding at keeping people calm, Fulscher said.
Amtrak sent buses to pick up the majority of passengers, and they were provided a state police escort to their destinations in St. Louis and Alton. Friendship Manor was called upon to supply an additional bus for the remaining passengers.
Fran Fulscher made a number of trips out to Steak n Shake shuttling those who had friends or family coming to pick them up.
The Emergency Management Agency has received a number of calls, including from the Illinois Terrorism Task Force, thanking them for the kind and good response that was given to the train passengers.
Some local citizens who lost power participated in sheltering at Abraham Lincoln Memorial Hospital. Local fire departments served as daytime warming centers. A number of other sites were ready to supply sheltering but were not needed.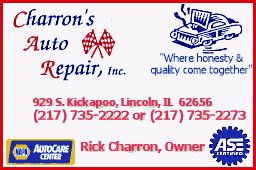 A Lincoln citizen who came to the county board meeting Thursday evening said that he had a tree fall, and city crews put in his yard a portion of the tree that was in the street. He had received a letter from the city asking him to clean up his yard. He said that he cannot go out and do the work himself, due to health, and cannot afford the removal costs. He asked for help.
Government is not allowed to go on private property.
Fulscher said that he would contact people that he thought might volunteer to do the work for him.
The Illinois Environmental Protection Agency has approved burning to take place in rural areas to help get rid of the tree debris. If anyone is planning a burn, they should call the EMA office, and the office will notify the appropriate fire department for awareness.
Fulscher said that if there are any needs in the rural areas of the county, residents should call the office at 217-732-9491.
Fulscher said he was very appreciative of the manner that all the local agencies worked well together.