Attending the ceremony were Craig Culver, the chain's co-founder; local owners Steve and Elaine Aue; city officials Mayor Beth Davis, building and code inspector Les Last, City Clerk Melanie Riggs, city engineer Mark Mathon, and city council members Melody Anderson and Jonie Tibbs; local chamber representatives, including Bobbi Abbott, director, and about a dozen Lincoln/Logan County Chamber of Commerce Ambassadors; Rob Orr, director of the Lincoln and Logan County Development Partnership; and Geoff Ladd, director of the Abraham Lincoln Tourism Bureau of Logan County.

The new restaurant is expected to open on March 19 and will employ 60-70 part- and full-time personnel.

The restaurant famous for its hospitality and high-quality food will have dine-in seating, a drive-through window and take-out service. Culver's signature architecture features a light brick exterior and a distinctive bright blue roof. The comfortable and roomy interior features a combination of tables and booths in a clean, modern decor. For pleasant-weather dining, an outdoor seating area will accommodate guests.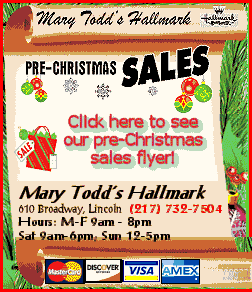 Unlike fast-food restaurants, Culver's is fast casual with food cooked fresh-to-order. Guests order their selections at the front counter and are given a number. Guests can then seat themselves and relax while their food is cooked to their specifications and delivered to their table.
Culver's attention to quality and personal service is just one way that guests experience Culver's "Taste how much we care" operating philosophy. That high level of quality and great-tasting food led the New York Times to name Culver's one of the best national, regional and local restaurants during a 2006 coast-to-coast comparison. Culver's attributes the success of each restaurant and the chain's growth to the local owners who work alongside their teams daily.
Culver's signature sandwich, the ButterBurger, gets its name from a touch of real butter lightly brushed on the crown of the bun before it is toasted to a golden brown. The ButterBurger is made from a blend of ground chuck and sirloin that is never frozen.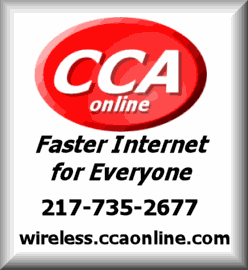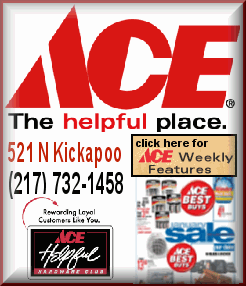 Frozen custard is a premium ice cream that is made fresh throughout the day. By preparing it right in the restaurant, it is always fresh, which makes it better than ice cream. This process and secret recipe (minimum of 10 percent butterfat with just a touch of egg yolks) highlights the richness and velvety texture. Guests can enjoy their frozen custard in a cone or dish and can customize the dessert to their liking with more than 30 mix-ins and toppings, including fruit, nuts and candies. Every day Culver's offers three flavors of frozen custard: vanilla, chocolate and a flavor of the day.
Along with these signature menu items, Culver's offers guests a wide menu variety, including pork tenderloin sandwiches, fresh garden salads, North Atlantic cod and a variety of chicken.
Culver's large menu is cooked only after the guest orders it, so additional dietary considerations can be incorporated.
Culver's also has something special for their youngest guests. Culver's offers several meal options, including chicken tenders, grilled cheese and corn dogs, and includes a scoop of frozen custard. Applesauce and milk are available with each kid's meal. Children can also collect tokens that come with each meal to redeem for Team Scoopie active gear.
Culver's restaurants are independently owned and operated. With the opening of Culver's first restaurant in Arizona, guests will be able to enjoy their favorites in 17 states across the nation. The owner-operator concept has been a cornerstone of growth for Culver's since the first restaurant opened in Sauk City, Wis., on July 18, 1984. Culver's invests deeply in partnerships and programs, including its VIP scholarship program, Culver's Cares charitable giving and countless other franchise-driven local efforts. Culver's is the recipient of numerous industry and community awards, including the 2006 IFMA Silver Plate Award, the 2005 Nation's Restaurant News Golden Chain Award and Wisconsin's Ernst & Young Entrepreneur of the Year Award.
For more information on Culver's locations, promotional programs, menu selections and other areas of interest, visit www.culvers.com.
[News release and LDN]