Motorists reminded to slow down and drive with caution around emergency scenes and construction areas
Scott's Law stiffens related violation penalties

Send a link to a friend
[DEC. 22, 2006] SPRINGFIELD -- On Wednesday, Illinois State Police Director Larry G. Trent and Illinois Department of Transportation Secretary Timothy W. Martin reminded motorists of Scott's Law, which was designed to protect emergency response personnel and highway workers from errant drivers who pose a risk to public servants. The announcement was made in response to a recent increase in the number of Illinois State Police officers being injured after their squad cars were struck by motorists, as well as the death of an Illinois Department of Transportation maintenance worker this spring.
Scott's Law was enacted in 2002 in memory of Lt. Scott Gillen of the Chicago Fire Department, who was struck and killed by an intoxicated driver on the Dan Ryan Expressway while assisting at a crash scene. The law requires motorists to yield to moving emergency vehicles, including highway maintenance vehicles, that are displaying oscillating, rotating or flashing lights. Additionally, Scott's Law requires drivers to change lanes (if safe to do so) or reduce speed and proceed with caution when approaching a stationary emergency vehicle displaying flashing warning lights.

"As we enter one of the peak holiday traffic periods of the year, our officers will aggressively enforce Scott's Law as a way to protect the men and women who put their lives at risk through public service on Illinois roadways," said Trent. "While the law is designed to protect first responders and highway workers, enforcement of this law will also protect motorists as they approach emergency vehicles."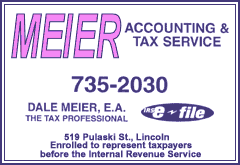 "Each year we have between five and 10 of our trucks hit by drivers, and countless other close calls as our workers are out on the roads, doing maintenance, picking up debris and assisting motorists," said Martin. "It only adds at most a minute or two to your commute to slow down and change lanes. No amount of time is worth someone's life. Giving way to workers and motorists can prevent a tragedy. Just this April, one of our employees … was killed in Madison County just doing the job he loved. Please, slow down, change lanes and give them a break."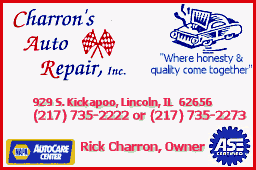 Motorists who are in violation of Scott's Law commit a business offense punishable by a fine of not more than $10,000. Drivers who are in violation of the law while under the influence of drugs or alcohol can incur additional consequences due to the aggravating circumstances of their offense. A driver who violates Scott's Law while under the influence is subject to a 90-day suspension of driving privileges if the violation results in property damage, a suspension of 180 days to two years if the violation results in injury to another person, and a suspension of two years if the violation results in the death of another person.
Since the legislation was enacted in 2002, the Illinois State Police has issued 4,626 citations and 8,808 written warnings to motorists for noncompliance with the statute. In Illinois, there are on average 6,700 crashes in highway work zones every year, resulting in approximately 2,800 injuries. In 2005, there were 26 work zone fatalities, including one worker. So far in 2006, there have been 23 work zone fatalities, including one worker.
[News release from the governor's office]