This week two single moms, Michelle Fletcher and Ann Carroll, learned that they would have wheels again that would help them get to work, get kids around, buy groceries, get to appointments and shop.

It was the letters that Fletcher and Carroll wrote that helped in the selection process.

Tony Cameron from the Department of Human Services was called on to assist in choosing someone who was on public aid and in special circumstances with limited resources.

Fletcher is the mother of four children, ages 12, 11, 9 and 6. She works part time at Midwest Records Storage and is a student anticipating graduation in August with a bachelor's degree in criminal law.

Three of Fletcher's children live with her. Her youngest lives with his dad in Missouri. It was taking half of her income to rent a vehicle to go get her son for visits. When she could, she borrowed vehicles from friends and fellow church members at Lincoln Church of God.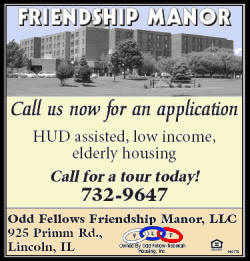 Pastor Don Hoover was happy to see her chosen. She really needs it, he said.
Soft-spoken Ann Carroll didn't stop smiling a quiet smile during the whole presentation gathering that took place at Collision Concepts on Thursday.
Carroll has worked at Carroll Catholic School as a cook for 15 years and helps with their after-school program. She has four grown children and two children still living at home. It has been a struggle for her to get to work, and she's been unable to take her youngest, a daughter, to school. Her grown children -- married and with jobs and children of their own -- help when they can, and her Lincoln College son helps out too. With the car, she will be able to take her daughter to school, drive to work, and on the days that she doesn't stay for the after-school program that she helps with, she'll pick up her grandchildren and spend time with them.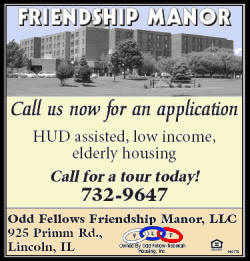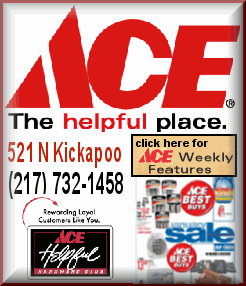 Erv and Cindy Guyett of Collision Concepts began the giveaway and are the major contributors. Erv said that it is natural in the auto refurbishing business to have opportunity to acquire a vehicle. There is now a cooperative that helps get the autos, and this year a number of other businesses asked to participate.
The recipients were each given a car with a full tank of gas, gas cards, the beginning of insurance for the year, registration for the car, a one-year maintenance program and other gifts.
Erv said that his wife, Cindy, was the nuts and bolts of the program. She did all the coordinating this year.
Guyett said that he's been asked how long he intends to continue doing this, "I'm committed to keep doing it and not stop as long as I'm in business," he said.
Collision Concepts is located at the corner of 1005 Macon St. and Woodlawn Road on Lincoln's west side.
Fletcher received a four-door 2000 Chevy Cavalier.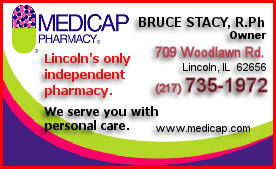 Carroll received a four-door 1999 Chevy Cavalier.
Businesses contributing to the gifts:
Bank of Springfield

Brickey Printing and Photography

Chris Coyne State Farm Insurance

Cracker Barrel

Deron Powell State Farm Insurance

Enterprise Rent-A-Car

Glenn Brunk Stationers

Graue Chevrolet

Grieme Insurance

J&S Auto Centre

Keystone Automotive

Lincoln IGA

Modern Brake and Alignment

PPG

Rick Hamm State Farm Insurance

SVT Auto Glass

Walgreens