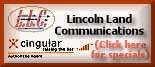 ---
---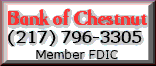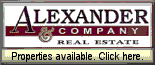 Church Directory
---
---

---
---
---
---
Contact us
---
LDN is best viewed with
IE 6 or Firefox 1.x.

---
LDN awards
Local:
Dec. 16, 2001
Local Emergency Planning Committee
Jan. 25, 2001
Logan County Healthy Communities Partnership
State:
Oct. 1, 2001
Illinois Public Health Association
posted daily OVER THE NOON HOUR (CsT)

Kickapoo Creek Park patrons enjoy fresh air and invigorating walks. Late afternoons has the biggest turnout of regulars.
[picture by Jan Youngquist] click on picture for larger image

New year's resolutions? Give the readers some creative ideas and how you plan to implement them.


The Sports Page

Community




Monday, Dec. 25
(Christmas holiday)