The "Illinois Resource Guide for Healthy, High-Performing School Buildings" is designed to introduce school districts to the latest ideas and strategies aimed at improving the health and efficiency of new and old schools.

"We want to make sure that existing classrooms and new schools being built do not hinder the learning process but empower students and teachers to reach their full potential," said Grimes. "The recommendations and resources in the 'Illinois Resource Guide for Healthy, High-Performing School Buildings' offer school districts practical and tested ways of controlling long-term maintenance, energy and operating costs. Implementing concepts in the guide will allow teachers and students to focus on learning instead of being distracted by the small, stuffy classroom with no windows and harsh fluorescent lights or by the drip from the ceiling that continues to grow because of a failing roof."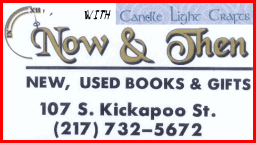 "Building a new school is one of the most important investments a community can make," said Dunn. "Decisions made now about design and construction will affect how students learn and staff members teach for generations. Decisions made now also will impact a school district's finances for decades. That's why one of the first decisions should be a strong commitment to a healthy, high-performance facility."
The Capital Development Board, the Illinois State Board of Education, the Healthy Schools Campaign and a team of building design, construction, energy conservation and facility management experts developed the guide, which will be distributed to local school officials and parent organizations free of charge.
The guide covers such topics as energy-efficient and environmentally friendly building systems and materials, comfort and health standards for classrooms, kitchen and cafeteria design, proper air quality and noise levels, "green" cleaning and maintenance, renewable energy sources, water recycling, and school bus use.
"There are many schools in Illinois that are 20, 30, 40 years old or older that were built before energy efficiency and healthy learning environments were a consideration," said Bishop. "But this resource guide can help school officials and administrators learn how to implement maintenance and cleaning programs to enhance health, as well as how to build new schools that are healthier and more efficient."
Studies show that schools with healthy environments and high-performance design, materials and construction improve student academic performance and attendance, better maintain student and staff health, support healthy lifestyle choices among students and staff, lower operating expenses, reduce the impact on the environment, and serve as excellent teaching examples in science, mathematics and biology
The guide breaks down the elements of a healthy, high-performing school into sections that describe why each element is important, how it can be incorporated into school design and what effect it will have on other building components and operating procedures. An extensive list of resources for school officials, administrators, parents, architects and engineers to use during the planning and design stages is included in the guide. The guide also has numerous strategies that can be applied to existing buildings to make them more environmentally friendly, healthier and more efficient.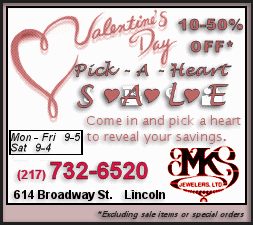 The "Illinois Resource Guide for Healthy, High-Performing School Buildings" also features case studies from 15 Illinois schools that have implemented these practices. These schools are:
Antioch Community High School

Bolingbrook High School

Bureau Valley School, Manilus

Chicago Public Schools

Cuba Middle School and Senior High School

Gallatin County Health Center

Lake Zurich Elementary and Middle School

Lakes Community High School, Lake Villa

Lockport Township High School

Mater Dei School, Breese

Matteson Elementary School

McLean County Unit District 5, Normal

Naperville Community Unit School District 203

Reagan Middle School, Dixon

Tarkington Elementary School, Chicago
In addition to publishing the guide, the Capital Development Board, the Illinois State Board of Education and the Healthy Schools Campaign will host a series of workshops throughout the state to spread awareness about initiatives that can improve classrooms and save school districts money.
For more information, to order a copy or to download an electronic copy of the guide, visit www.healthyhighperformingschools.org.
The Capital Development Board manages the construction, repair and renovation of state facilities across Illinois, including colleges and universities, mental health facilities, veterans homes, and historic buildings. Capital Development Board projects include the Abraham Lincoln Presidential Library and Museum, the new State Emergency Operations Center, and the World Shooting and Recreational Complex in Sparta.
The Illinois State Board of Education provides leadership, advocacy and support for the work of school districts, policymakers and citizens in making Illinois education "second to none."
The Capital Development Board and the Illinois State Board of Education work together to manage the School Construction Grant Program in Illinois.
The Healthy Schools Campaign is a not-for-profit organization that advocates for policies and model programs that allow students and staff members to learn and work in a healthy school environment. The organization works with a broad network of individuals and organizations, including parents, teachers, school administrators, students, public health and education advocates, policymakers, and community leaders. Recognizing the connection between a clean environment, healthy children and better education, the Healthy Schools Campaign addresses the problems of asthma and obesity by promoting school-based programs, practices and policies such as green cleaning, healthy school design, healthy food choices and nutrition education.
[Capital Development Board news release]