CIEDC continues to change and grow
New administrative staff announced

Send a link to a friend
[FEB. 8, 2006] Many changes have been happening at CIEDC during the past six months. The former executive director, Jane Poertner, died one year ago this March, after 29 years of loyal service to CIEDC. An interim executive director and transition consultant managed the Community Action agency until the end of August, when a new executive director, Angela Stoltzenburg, took the reins. Stoltzenburg continues to make changes to the agency in an effort to make it as efficient and effective as possible.

Kathy Inman
The latest announcement from CIEDC is that a former fiscal assistant has been named fiscal officer. Kathy Inman of Lincoln had the title of interim fiscal officer from August until her new position was made official at the end of December. There will no longer be three staff members in the fiscal office. Inman will work with Donna Lee Letterle, fiscal assistant, to manage the fiscal operations. The agency has a budget of over $6 million each year for several programs, including Head Start, senior programs, weatherization, energy assistance and the foster grandparent program.
"Kathy has done an incredible job for CIEDC," said Stoltzenburg. "She is very dedicated to the agency and it shows through her work. I'm very thankful to have her as part of our administrative team."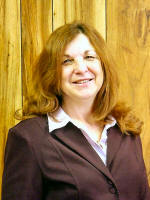 Dee Altman
Dee Altman of Lincoln, former administrative secretary, has recently been announced as the human resources coordinator for CIEDC.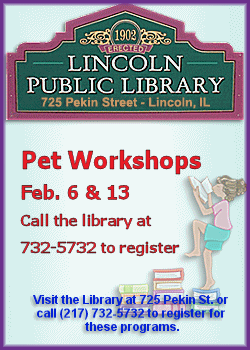 "CIEDC has over 150 employees," Stoltzenburg said. "In order to provide consistent policy enforcement and high-quality services, it is important that we have one central source of information. Dee will do a great job coordinating of our human resource function."
Another recent change at CIEDC is a new phone system, including voice mail and an automated operator, which services the staff of over 50 at corporate headquarters, located at 1800 Fifth St. in Lincoln. A new website is expected to go live this month as well.
The Central Illinois Economic Development Corp. serves the elderly and low-income residents of its six-county service area, including Logan, Piatt, Fulton, Menard, Mason and DeWitt.
[Central Illinois Economic Development Corp. news release]