Gov. Blagojevich's BASUAH Project joins forces with hip-hop superstar Twista to stop the spread of HIV/AIDS among African-American youth

Send a link to a friend
Hundreds of students attend concert and testing extravaganza at Roosevelt University; 'Basuah on Campus' simulcast program airs at colleges around the state
Governor's Brothers and Sisters United Against HIV/AIDS Project endorsed by 18 national and local organizations
[FEB. 8, 2006] CHICAGO -- Gov. Blagojevich's Brothers and Sisters United Against HIV/AIDS Project joined forces Tuesday with hip-hop superstar Twista at Roosevelt University for "BASUAH on Campus" -- a day of rap, hip-hop, spoken word poetry, and HIV/AIDS testing and information. The event, conducted in conjunction with National Black HIV/AIDS Awareness and Information Day and sponsored by WGCI-FM, Clear Channel Radio Chicago, One SixtyBlue and Corner Stone Management, featured daylong testing and awareness activities, live performances by Twista and the Speed Knot Mobstaz, real-life stories, and much more. Hundreds of students from Chicago-area high schools and colleges attended the concert and testing extravaganza, which was also simulcast to colleges and universities across the state.
"As young people and African-Americans continue to be infected with HIV and AIDS at an alarming rate, we must redouble our efforts to promote education, prevention and testing," Blagojevich said. "Through BASUAH on Campus, we are fighting the spread of HIV/AIDS at the most critical point by raising awareness and encouraging testing among high school and college students around the state."

"We are proud to join forces with Governor Rod R. Blagojevich and the state of Illinois on the BASAUH Project -- Brothers and Sisters United Against HIV/AIDS," said Earl Jones, regional vice president of Clear Channel Radio. "We are committed to using our resources to create a better awareness of this health crisis in our community and stress the importance of testing among high school and college students."
The governor's BASUAH Project also received endorsements from 18 national and local organizations:
100 Black Men of Alton
AIDS Foundation of Chicago
AIDS Project Quad Cities
AIDSCare
Better Existence with HIV
Central Illinois Friends of People with AIDS
Equality of Illinois
Healthy Teen Network
Illinois Caucus on Adolescent Health
Illinois Maternal Child Health Coalition
Illinois Public Health Association
Midwest AIDS Training and Education Center
National Association of People With AIDS
National Minority AIDS Council
Northeastern Illinois University City for Inner City Studies
Test Positive Aware Network
Vital Bridges
Youth Network Council
"We chose to endorse BASUAH because our membership appreciates the efforts to expand awareness and testing for HIV/AIDS and is especially appreciative of the efforts to target the most at-risk populations in Illinois," said Jim Nelson, executive director of the Illinois Public Health Association.
The program on Tuesday also featured performances by local artists, including the Bucket Boys, Red Storm, Rhyme Fest, Urban Dance Force and Black Girl. The day began with a panel discussion with Art "Chart Daddy" Sims and Dr. Eric Whitaker, state public health director, and continued with the main event, emceed by "Crazy" Howard McGee. Advocacy groups provided on-site rapid testing and HIV/AIDS information, and counselors were on hand to speak with the attendees.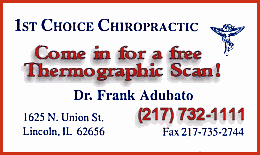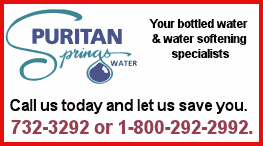 "This event is the first of many to bring more information to our youth and to raise the consciousness of Illinois citizens overall," Whitaker said. "This will definitely help in our fight to spread the word that this epidemic is on the rise and is sweeping through our communities."
BASUAH on Campus is the centerpiece of Blagojevich's BASUAH Project, which partners with colleges and universities to provide on-campus rapid HIV/AIDS testing and establishes positive peer networks to encourage testing. Campus organizations including health groups, fraternities and sororities, and African-American student organizations have been working together with BASUAH to help stop the spread of HIV/AIDS among African-American teens and young adults. The BASUAH campaign also includes public service announcements, posters, transit ads, printed materials, and events featuring the campaign's slogan, a website and Illinois ' HIV/AIDS phone line for testing sites and prevention information.
Last week, the governor sent the Illinois Department of Public Health's HIV/AIDS section chief, Dr. Andre Rawls, to Kimberley, Northern Cape Province, South Africa, on the first sister state exchange between the Northern Cape Province and the state of Illinois to help fight the spread of HIV/AIDS in African and African-American communities in Illinois and around the world. The 10-day trip, sponsored by the National Alliance of State and Territorial AIDS Directors in conjunction with a Centers for Disease Control and Prevention grant extended to South African partners, will give delegates information on culturally specific and effective ways to stop the spread of HIV/AIDS urban and rural communities. The second portion of the exchange will take place in late spring, when the officials from the Northern Cape Province Health Department will visit Illinois.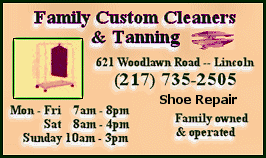 In September 2005, the governor launched the BASUAH Project to address the alarming trend of infection among Illinois' African-American community. In Illinois, African-Americans are affected by HIV/AIDS more than any other group. Though African-Americans only make up 15 percent of the population, in 2004 they comprised more than half of the reported HIV cases. Among all women who reported HIV infection last year, 70 percent were African-American, and among all, 46 percent were African-American. In response, the governor committed $2.5 million to bolster awareness, education and provide more rapid HIV testing statewide.
For more information, visit www.basuah.org or call the Illinois HIV/AIDS and STD line, 1 (800) 243-2437, during the following hours: Monday-Friday 9 a.m.-11 p.m.; weekends 11 a.m.-11 p.m.
[News release from the governor's office]