"Smaller classes mean more individual attention for students," Blagojevich said. "For teachers, it means spending less time on discipline and more time on instruction."

In 2005, the average class size in Illinois was 21 in kindergarten, 21.5 in first grade and 22 in third grade. A sampling of high-growth districts found that class sizes are much larger than average in some areas, including 26 kids per kindergarten class in West Harvey-Dixmoor in the south suburbs, 28 kids per first-grade class in Plainfield District 202 and 24 kids per third-grade class in Chicago Public Schools.

The $10 million in the budget would be divided into $50,000 grants that would go to schools to pay for teacher salaries and benefits. The grants would be distributed equally among suburban, downstate and Chicago Public Schools. The grants would be awarded to elementary schools with K-3 class sizes that average more than 20 students. Schools would be required to use the funds to hire additional classroom teachers in order to decrease the number of pupils per class. The State Board of Education would then track measures of student success, including assessment scores and attendance rate, in comparison with schools that are not in the pilot program and have larger classes.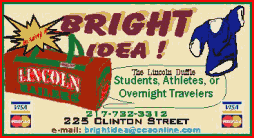 "We're pleased the governor has decided to include this initiative in his budget proposal," said James Dougherty, president of the Illinois Federation of Teachers. "The IFT has always been a proponent of smaller class size because all of the studies show the significant improvement young children make in smaller classes. We know a child's early years are crucial to their development, and we know that smaller student-to-teacher ratios make a difference. It makes sense to implement a program that is proven to work."
Research shows that class size reduction has a number of positive benefits for both students and teachers. It can result in more in-depth coverage of each subject, more engaged students, fewer disciplinary problems and a more personalized relationship between teacher and student. Kindergarten through third grades are shown to be most sensitive to the positive effects that are made possible through smaller class sizes, and nearly half of states have begun to reduce those class sizes as a result.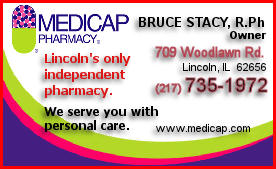 Tennessee's Project STAR -- which stands for student-teacher achievement ratio -- began more than 20 years ago with an effort to put kindergartners in classes of 13-17 students. Studies have consistently shown that students who had the benefit of those smaller classes scored higher on achievement tests and were less likely to drop out or be retained. In fact, students who were in the project went on to take more advanced courses in high school and graduated with higher rankings than those who were in larger classes in their lower grades.
Wisconsin developed a similar program in 1995. The Student Achievement Guarantee in Education program, among other initiatives, required that K-3 classes be reduced to 15 pupils. Students in the program performed better on every test measure than students without the benefits the program provided. Additionally, teachers indicated through questionnaires and interviews that they were able to provide more individualized instruction to their students and had greater enthusiasm for their work.
The announcement is part of Blagojevich's long-standing commitment to funding and improving education in Illinois. Specifically, the governor:
Increased education funding by $2.3 billion
-- more money than any state in the Midwest and more than all but six other states in the nation.

Increased funding by 50 percent for access to preschool, giving more than 25,000 more children the ability to start school early. Illinois is now ranked among the top three states in the country for access to preschool.

Strengthened Illinois high school graduation standards. For the first time in over two decades, Illinois high school students are required to take more math, science, reading and writing to graduate -- better preparing them for college.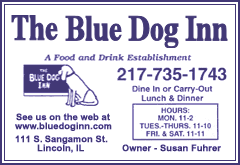 And, during his State of the State address last month, Blagojevich proposed a $1,000 tax credit for every student who attends a college in Illinois -- private or public. The governor's proposal requires students to maintain a B average to receive and keep the tax credit. It would also apply to the first two years of college, because when students make it through the first two years, odds are high that they'll graduate.
Blagojevich will formally unveil his plan to reduce class size and other key initiatives in education, health care, public safety and job creation during his fiscal 2007 budget address in Springfield on Wednesday.
[News release from the governor's office]