Governor opposes National Guard cuts

Send a link to a friend
[FEB. 10, 2006] CHICAGO -- In response to recent reports that the Pentagon will order 1,000 positions cut from the Illinois National Guard, Gov. Rod Blagojevich on Thursday urged President Bush to oppose the force reductions in order to maintain homeland security and disaster preparedness at home. Last week, the governor joined every other governor in the U.S. in voicing the same concerns to Secretary of Defense Donald Rumsfeld.
"You have spoken often about the need to be vigilant both at home and abroad in keeping the citizens of the United States safe from human and natural threats," Blagojevich wrote in his letter. "As the governor of the fifth-largest state in the union, I take that responsibility very seriously and have worked hard to make sure Illinois is prepared to respond quickly to acts of terror or natural disaster. But our task of keeping people safe in Illinois becomes immensely more difficult in the face of federal efforts to weaken our Illinois National Guard."

The Pentagon has ordered the Illinois National Guard to prepare plans to eliminate 1,000 positions -- more than one-tenth of the state's 9,600 positions. The proposed Defense Department budget would fund 333,000 National Guard members nationally instead of the 350,000 authorized. In addition, the plan calls for consolidating the combat brigades from 34 to 28.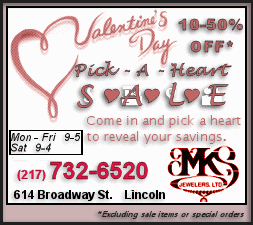 "Illinois' soldiers play a critical role in ensuring the safety and security of our country," the governor continued in his letter. "Right now, nearly 80 percent of Illinois National Guard members have served or are currently mobilized in Iraq or Afghanistan. They play a key role in domestic security as well. Many Illinois Guardsmen were on the ground in Louisiana and Mississippi after Hurricane Katrina. If a large-scale tragedy were to strike in Illinois, the deployment of well-trained and experienced Guardsmen would be a critical component of our response. These brave men and women are demonstrating each day the need for a full National Guard force."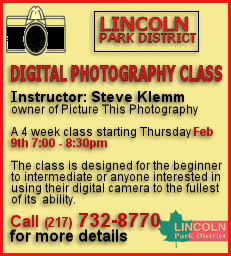 The proposed National Guard force reductions come on top of severe equipment shortages facing Illinois troops at home, as well as the upcoming transfer of F-16 aircraft from the National Guard base in Springfield.
In November, in the wake of reports that the National Guard units' supplies were well below full strength, Blagojevich called on President Bush to replace essential equipment needed to fulfill emergency missions. A General Accounting Office report showed that, on average, National Guard units have only 34 percent of the equipment they need to be at full readiness, and that the Illinois Army National Guard had less than 10 percent of its necessary medium and heavy trucks and only 65 percent of its required light trucks. In addition, the operational demands of the war have caused the Illinois Army National Guard to leave more than 400 vehicles and generators behind in Iraq, compounding significant, pre-existing shortages that already existed with a lack of trucks, radios, night vision devices and tactical generators.
While the Illinois National Guard is still able to meet its operational requirements, equipment deficiencies are significantly affecting the ability of soldiers to train and maintain proficiency. The Department of Defense has indicated that it will replace equipment losses but has not yet provided the Illinois National Guard with any new equipment.
[News release from the governor's office]