LaHood named to defense appropriations subcommittee

Send a link to a friend
Congressman believes assignment can assist Springfield air base in transitioning to new mission
[FEB. 13, 2006] WASHINGTON -- U.S. Rep. Ray LaHood, R-Peoria, a member of the House Appropriations Committee since 2001, has been named by Chairman Jerry Lewis, R-Calif., as a member of the Defense Subcommittee of the Appropriations Committee. Lewis announced new subcommittee assignments Wednesday following recommendations from the Republican Steering Committee. The House of Representatives is expected to formally adopt the steering committee's recommendation.
LaHood played a lead role in community efforts in support of Peoria's 182nd Air Support Wing and Springfield's 183rd Fighter Wing during the most recent round of the Base Closure and Realignment Commission. While the 183rd had the unit's planes taken away under BRAC, the base stays open and LaHood has vowed to help find alternative missions and uses for the base.

"I would like to thank Chairman Lewis for the opportunity to serve on this subcommittee," LaHood said. "The 182nd and the 183rd are so vital to the people of central Illinois and the entire country. By serving on this subcommittee I will be able to be an advocate for those bases from the very beginning of the appropriations process every year. Additionally, with facilities such as the Rock Island Arsenal and Scott Air Force Base, I plan to be an advocate for all our military women and men in Illinois. It is a true honor for me to work in Congress on behalf of the military, especially during a time when we are asking our military forces to do so much around the world in the defense of freedom."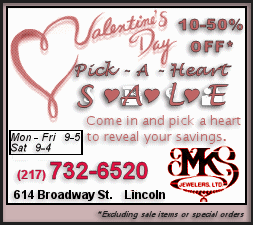 Due to his assignment to the Defense Subcommittee, LaHood will no longer serve on the Homeland Security Subcommittee or the Science-State-Justice-Commerce Subcommittee. LaHood will retain his service on the Agriculture Subcommittee
[News release from Rep. Ray LaHood,
18th Congressional District]