Event scheduled for prospective students

Send a link to a friend
[FEB. 15, 2006] URBANA -- On March 10 and 11, visitors will have a chance to see what is really going on behind the doors at the University of Illinois, which ranks eighth in the Kiplinger's Personal Finance top 100 values in public colleges.
The second annual College of Agricultural, Consumer and Environmental Sciences "ExplorACES" event will offer prospective students a chance to sample foods made of fungi, sit in on real U. of I. classes and check out a quarter-scale tractor built by students. Tours of laboratories, the library, greenhouses, a food science pilot plant and other facilities will also be offered.

This event targets students age 12 and up who may be interested in pursuing careers in the food and agriculture sector, as well as those with an interest in studying families and communities.

The College of ACES offers degree concentrations in food industry and business, consumer economics, international trade, hospitality management, biotechnology, family studies, and much more. ExplorACES is the perfect opportunity to see firsthand the many different options available to students.

Faculty and members of the ACES office of academic programs will also be on hand to answer any questions about admission requirements, financial aid, housing and much more.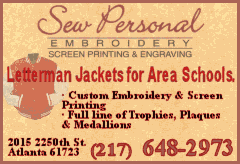 According to ExplorACES co-chair Toni Walk, a senior in food science: "ExplorACES is intended for prospective students and their families to explore all the vast opportunities that are available to them through the College of ACES. Whether it be learning about the ongoing advances in agriculture or actually taking part in hands-on research, every visitor will leave with a better understanding of the inner workings of our school."
ExplorACES is scheduled for March 10 from 9 to 4 and March 11 from 10 to 2. Free parking is available in Lot E-14, the parking lot just west of Assembly Hall, with shuttle buses continuously running to take visitors from the parking lot to both the engineering open house and ExplorACES.
For more information, visit the ExplorACES website, www.aces.uiuc.edu/ExplorACES/, or phone the ACES office of student development and career services at (217) 244-4540.
[News release by Jessica Duval, senior, agribusiness, University of Illinois College of Agricultural, Consumer and Environmental Sciences]