Jaycees raise funds with bowling tournament

Send a link to a friend
[FEB. 16, 2006] The Prairieland Region Jaycees in conjunction with the Lincoln Jaycees will be hosting a nine-pin, no-tap bowling tournament on March 4, starting at noon, at Landmark Lanes on Dries Lane in Peoria to raise funds for their charitable work throughout the area.
Five-person male, female or mixed teams will be able to bowl three games with a complimentary free shoe rental, while enjoying a limited amount of free beer and soda, for $80 per team. Teams can begin bowling at either noon or 4 p.m. and will compete for a number of "fun" prizes. Registration begins at 11 a.m. for the noon shift and at 3 p.m. for the 4 p.m. shift.

Entry forms can be obtained by calling (309) 635-4280 or by writing to Prairieland Jaycees, 3904 N. Vincent Ave. A, Peoria Heights, IL 61616. Completed forms and checks made payable to Prairieland Region Jaycees must be received by March 1. Entries postmarked prior to Feb. 18 will receive a $10 discount on the entry fee.

"This tournament is more social than series bowling," said Gretchen Cookson, project chair for Prairieland Jaycees. "The nine-pin, no-tap format can make even an average bowler into a 300 bowler. There will be team as well as individual awards, but the emphasis is on socializing and just having fun bowling."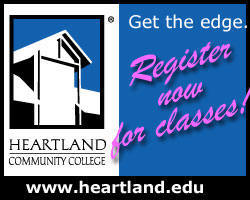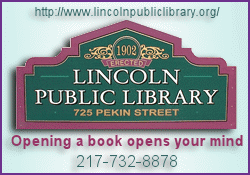 The Jaycees provide individuals between the age of 18 and 40 the opportunity to develop personal and leadership skills while serving their community. The Lincoln chapter of the Jaycees conducts approximately 30 projects per year, including the 50-50 at Lincoln Speedway and the annual Haunted House out at the fairgrounds, as well as projects that the group helps support, such as Angel Tree, Relay For Life and various other community projects. At the end of the fiscal year, all of the profit generated from chapter projects less chapter expenses is funneled back into the community.
The Lincoln chapter has its monthly general meeting on the first Thursday of the month at 7 p.m. at the Moose Lodge, located at the Budget Inn on North Kickapoo in Lincoln.
For further information on the Lincoln Jaycees, membership or any of their sponsored events, write to the Lincoln Jaycees, P.O. Box 254, Lincoln, IL 62656; call (217) 871-7981; e-mail jennifer_steele@lincolnjaycees.com; or visit www.lincolnjaycees.com.
[News release]