Investing $100 million in stem cell research over five years.

Creating the Prairie State DNA Institute.

A plan to eliminate the nursing shortage.

A new program to reduce K-3 class sizes.

Veterans Care: a health care program to cover uninsured veterans.

New police officers.

New tax credits to promote development in Illinois cities bordering major rivers and to expand the film industry in Illinois.

Reducing the time it takes to process applications for state licenses from the current four-to-19-week period to one to four weeks.

Increased funding for higher education.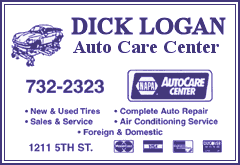 $400 million in new funding for K-12 education;

Creating a one-stop service center for senior citizens.

Combining state agency administrative functions to improve efficiency and save money.

Strengthening payments into the pension systems by dedicating the proceeds from the sale of the 10th casino license to pensions.

Creating new prison facilities to deal specifically with the problem of addiction to methamphetamine.

Providing a $1,000 tax credit to freshman and sophomore students with a B average who are attending college in Illinois.
"Just a few years ago, we inherited a budget with a $5 billion deficit -- the worst our state had ever seen," Blagojevich said. "The state's payroll was bloated, we were spending too much money on the wrong things, we treated special interest funds as sacrosanct, and we left corporate loopholes that discriminate against small businesses on the books. And at the same time, the budget we inherited was underfunding education and shortchanging health care. Our job was to find ways to do more with less -- to shake up the system to make it work more for the people out there and less for the special interests in here. Since then, we've eliminated the deficit, made Illinois the only state to guarantee health care to every single child, done more for our schools than 43 other states and any administration in Illinois history, reduced the size of government, and created budgets that spend money on things that really help people. Budgets are more than a series of numbers. They're moral documents that reflect your priorities."
Before detailing his budget initiatives for fiscal 2007, Blagojevich first explained the fiscal mess he inherited three years ago:
When the governor took office in 2003, Illinois budget had grown by 5.4 percent from fiscal 1993 to fiscal 2003 -- even though inflation was only 2.5 percent during that period.

Despite significant spending increases during this time period, education spending grew slowly. In fact, between fiscal 1993 and fiscal 2003, there were only two years when general student aid went up by more than $150 million. It actually went down in fiscal 2003.

From fiscal 1998 to fiscal 2003, no additional children became eligible for health care coverage. And, after years of decline, the number of working parents eligible for health care coverage went up only slightly in fiscal 2003.

In January 2003, the month Blagojevich took office, Illinois' unemployment had reached 6.7 percent.

From fiscal 1993 to fiscal 2003, pension payments were underfunded annually by at least $810 million.

From fiscal 1993 to fiscal 2003, state employee head count ranged from 65,000 to 71,000, averaging more than 69,000 during Gov. George Ryan's term.
To turn the state budget around, Blagojevich:
Gained control of General Revenue Fund spending. After making key investments in education and health care, Blagojevich has reduced the rate of General Revenue Fund spending by 40 percent. In previous administrations, money was used to support a bloated payroll, corporate loopholes and new debt. But today, more state resources go into schools, health care and programs that help people.

Consolidated state agencies. To cut the cost to operate state government, Blagojevich led the consolidation and elimination of a total of 19 agencies, going from 66 state agencies to 47.

Reduced state employee head count. There are 13,000 fewer state employees today than in fiscal 2001, saving taxpayers more than $800 million this year. From 1996 to 2002, there were 56 state employees for every 10,000 residents. Today, there are 44 state employees for every 10,000 residents.

Managing state debt. Illinois has issued less in bonds under Blagojevich than under Ryan. In fiscal 2004, 64 percent of the new debt issued by the Blagojevich administration was used to pay off outstanding costs from Illinois FIRST, a program created by Ryan.

Started using special-purpose funds to help people. Blagojevich has transferred $1.1 billion from special-purpose funds over three years -- using the money to increase investments in things that help real people. Even accounting for these transfers, the special-purpose funds have largely maintained their collective balance between $2.2 billion and $2.3 billion.
By taking these steps, Blagojevich balanced an inherited $5 billion deficit in fiscal 2004, a $2.3 billion structural deficit in fiscal 2005 and a structural $1.1 billion deficit in fiscal 2006. All the while, more money was pumped into education, health care, public safety and initiatives to create jobs -- without raising the income or sales tax and forcing working people to bail out state government.
For fiscal 2007, the governor proposes new investments in education, health care and public safety, as well as new initiatives to streamline state regulations for businesses, new opportunities for businesses to expand and create more jobs, and ways to continue to strengthen the state's pension system.
Education
For fiscal 2007, for the fourth consecutive year, Blagojevich proposed a major increase in education funding as well as new initiatives, including universal preschool, a plan to reduce class sizes in kindergarten through third grade and a $1,000 college tuition tax credit. This year's proposed increase is $400 million for K-12 education. During his first three years, Blagojevich dedicated $2.3 billion of new funding into Illinois schools, an average of $200 per student each year. This represents more new money invested in education than any other state in the Midwest, more than 43 other states in the nation and more than any administration in one term in Illinois history.
Preschool for All
Capping three years of unprecedented expansion, Blagojevich proposed Preschool for All -- allowing every 3- and 4-year-old in Illinois to attend preschool. Illinois would become the first and only state in the country to offer preschool to every 3-year-old.
Countless studies demonstrate the benefits of early learning in preschool. Students who begin reading at age 3 or 4 do better throughout their academic careers. Students who attend preschool are 20 percent more likely to graduate from high school, 41 percent less likely to need special education and 42 percent less likely to be arrested for committing a violent crime. Studies also show that for every dollar spent on early childhood education, society saves at least $7 through decreased reliance on social services.
Funding for preschool programs will increase by $45 million per year in each of the next three years. Participation in the program is voluntary for parents.
K-12 funding increases
For fiscal 2007, Blagojevich proposed a $400 million increase for K-12 education spending. If the General Assembly approves the budget with this increase, it will mean that over the past four years, the state has spent $3.8 billion in new funding for schools. This represents the largest increase by an administration in Illinois history. The $400 million increase would come from a combination of revenue growth, transfers from excess balances in special-interest funds and closing several corporate loopholes, including the retail rate loophole, which currently means double payment by the state to landfills that sell electricity produced by methane gas; the net operating loss loophole, a change which would allow the Department of Revenue to verify that losses claimed by businesses from more than three years ago actually occurred; and the canned software loophole, which gives a tax break to big businesses that buy software licenses but not small businesses that purchase software over the counter (Illinois is the only state with the canned software loophole and the retail rate loophole).
Classroom size reduction
To reduce the size of Illinois kindergarten through third-grade classrooms, the governor proposed earmarking $10 million to award to schools to pay for teacher salaries and benefits. In 2005, the average class size in Illinois was 21 in kindergarten, 21.5 in first grade and 22 in third grade. A sampling of high-growth districts found that class sizes are much larger than average in some areas, including 26 kids per kindergarten class in West Harvey-Dixmoor in the south suburbs, 28 kids per first-grade class in Plainfield District 202 and 24 kids per third-grade class in Chicago Public Schools.
The $50,000 grants would be distributed equally among suburban, downstate and Chicago Public Schools. The grants would be awarded to elementary schools with K-3 class sizes that average more than 20 students. Schools would be required to use the funds to hire additional classroom teachers in order to decrease the number of pupils per class. The State Board of Education would then track measures of student success, including assessment scores and attendance rate, in comparison with schools that have larger classes and are not in the pilot program.
More teachers mean smaller classes. And, smaller classes mean more attention for each student from the teacher. Rather than spending time trying to manage 25 kids at once, if a teacher can focus on a smaller group, he or she can spend more time on the materials and less on discipline.
To receive the grant, schools must agree to reduce K-3 class sizes to 15 students. The $10 million allocation would be included in the governor's $400 million increase.
College tuition tax credit
As first announced during his State of the State address last month, Blagojevich proposed a $1,000 tax credit for every student who attends a college in Illinois -- private or public. The governor's proposal requires students to maintain a B average to receive and keep the tax credit. It would also apply to the first two years of college, because when students make it through the first two years, odds are high that they'll graduate. The tax credit would begin on July 1 so families could claim it on their April 2007 tax forms.
To pay for the tax credit, which is expected to cost $90 million annually, the governor proposed selling the Illinois Designated Account Purchase Program -- the state's originator, purchaser and servicer of student loans in Illinois. In many other states, student loan assets have recently been sold and provided substantial benefits. As a condition of the sale of the Illinois program, the buyer would have to guarantee that all current employees performing transaction services related to loans would be offered jobs, no student services would be affected and no loan terms would be changed.
The college tax credit builds on the governor's ongoing efforts to make college more affordable for students and families. Three years ago, he signed the "Truth in Tuition" law, which locks in the cost of tuition when students are freshmen so they pay the same tuition cost as seniors. The governor also expanded the Monetary Award Program to help more than 13,000 more students and their parents afford college. Blagojevich proposed to increase funding for the Monetary Award Program in fiscal 2007 by nearly $8 million.
Overall, Blagojevich is proposing a $40 million increase for higher education. Universities would receive more than $18 million to attract and retain the best faculty. Community college grants would increase by almost $7 million.
The Illinois Student Assistance Commission and public university presidents support the governor's proposed higher education budget for fiscal 2007, the college tuition tax credit proposal and the sale of loan assets, with specific conditions.
"If we pass this budget, it means our state can begin to enroll every child in preschool at 4 years old," Blagojevich said. "It means they'll go to school with smaller class sizes. It means they will have seen an increase of $3.8 billion in state funding over the last four years. It means graduating from high school with tougher standards -- more science, reading, writing and math. And, it means a $1,000 tax credit for college. We can achieve this. We can afford this. We owe it to our kids."
Health care
Blagojevich believes that health care is a fundamental right. His budget proposal includes four major health care initiatives for fiscal 2007: enrolling children in his new All Kids health care plan, launching a new health care program called Veterans Care, reducing the nursing shortage and funding stem cell research.
Since taking office three years ago, Blagojevich has made health care available to 400,000 working people and their children. He also created the Illinois Cares program so that no senior would lose coverage after the federal government implemented the Medicare Part D prescription drug benefit program, which actually provides Illinois seniors with less coverage than before. While other states cut health care coverage back to balance their budgets in the face of deficits, Blagojevich not only kept coverage intact, but also expanded it. In the last three years, Illinois has provided free breast and cervical cancer screenings to 98,000 uninsured women; launched the Healthy Women program, offering free health care to 167,000 women; and awarded 77 women's health initiatives grants to fund local education programs. As a result of these and more health care investments, the Kaiser Foundation now ranks Illinois No. 1 in insuring parents who need health care coverage.
All Kids
In November, Blagojevich signed his All Kids program into law -- making Illinois the only state in America to provide access to affordable, comprehensive health insurance for every uninsured child in the state. Of the roughly 250,000 children in Illinois without health insurance, about half come from working, middle-class families who earn too much to qualify for current government-sponsored health care programs like KidCare but not enough to afford private health insurance. The All Kids program will make comprehensive health insurance available to uninsured children, including doctors' visits, hospital stays, prescription drugs, vision care, dental care and medical devices like eyeglasses and asthma inhalers. Depending on their income, parents will pay monthly premiums and co-payments for doctors' visits and prescription drugs at affordable rates.
The $45 million cost of the program is fully paid for by savings generated by implementing a primary care case management model for participants in the state's FamilyCare, Medicaid and All Kids health care programs and a disease management program for those suffering chronic illnesses such as asthma, diabetes, or heart disease. The primary care case management plan is based on the American Academy of Pediatrics' vision of promoting a medical home. Under the case management program, participants will choose a single primary care provider who will manage their care by ensuring they get immunizations and other preventive health care services and avoid unnecessary emergency room visits and hospitalizations. Primary care physicians will make referrals to specialists for additional care or tests as needed. Patients with chronic conditions like asthma or diabetes will have a single care manager to make sure they are getting the treatments and ongoing care they need to avoid acute care.
Veterans Care
Because veterans serve their country in the military, fight our wars, put their lives on the line -- and then come home too often without access to affordable health care, Blagojevich proposed a new program, to begin in fiscal 2007, providing veterans access to affordable and comprehensive health care. The first phase of the program will cover veterans who have the least access to reliable health care: those below the federal poverty level who live 50 miles or more from a VA hospital. It is expected to cost $10 million. The ultimate goal of this program is making sure every veteran has health care, like KidCare expanded into All Kids.
Senior services
In an effort to better serve Illinois senior citizens, Blagojevich is proposing to launch a comprehensive case management system. The Illinois Department on Aging will implement the first phase of this major initiative, and when fully operational, the system will provide a single point of entry for services, comprehensive assessment and coordination of client needs, and a broad array of other services. In fiscal, $7.8 million has been budgeted to begin developing this new case management model and to begin training case managers. Additionally, through an innovative partnership with the Illinois Housing Development Authority, the Department on Aging will have $2 million in new funding to use for one-time home modifications that will help seniors stay in their homes longer before entering nursing homes and for emergency rental payments, first month's deposits and utility bills for seniors transitioning back from nursing homes into communities. This program will join with the existing Community Care program. The state will continue exploring ways to expand Community Care in fiscal 2008, including a focus on adjusting asset limits in order to increase enrollment in the program.
Nursing shortage
Illinois faces a shortage of nurses -- expected to grow to 21,000 by 2020. The shortage is spurred by an aging work force and increased demand for nurses as baby boomers grow older. To address the shortage, Blagojevich proposes to:
Develop the Center for Nursing. A Center for Nursing would be established by the Department of Financial and Professional Regulation, charged with goals such as developing a strategic plan for nursing manpower in Illinois, maintaining a database on nursing supply and demand, and creating nursing retention and recruitment initiatives.

Offer nursing educator scholarships. Since every additional faculty member in nursing can add 10 more nurses to the work force, the center would also be charged with the creation of a nursing education scholarship that will make pursuing a career in nursing education more attractive and more affordable in the state of Illinois. This year's budget includes $1.3 million for these scholarships.

Offer grants to nursing schools. Capacity in nursing colleges around the country is reaching the breaking point. In fact, over 26,000 qualified applicants were turned away from baccalaureate granting nursing programs in the United States because of faculty shortages, crowded clinical facilities and funding shortfalls. In Illinois, over 1,100 qualified applicants were not admitted. In order to increase the number of faculty, and the number of graduating nurses as a result, Illinois would make competitive grants available to nursing schools. These could be used to hire more faculty members or create evening or weekend training programs, among other options. In fiscal 2007, a $1.5 million grant would be available to nursing schools to increase the number of graduating nurses, as well as $150,000 for 15 nurse educator fellowships that would supplement faculty salaries.

Make changes to existing nursing scholarship program. The legislation would amend the existing nursing education scholarship law to allow merit, in addition to financial need, to be taken into consideration when determining recipients of the nursing scholarship. Merit is to be shown through measures such as grade-point average, class rank, academic and extracurricular activities. Taking in account merit in awarding these scholarships will improve the successful completion rate of nursing education programs as well as helping Illinois produce high-quality nurses.

Create student loan repayment program for nurse educators. The legislation contains provisions for a future loan forgiveness program for those who choose to become nursing faculty. The Illinois Nurse Educator Loan Repayment Program, through the Illinois Student Assistance Commission, would be an incentive for nurses to become educators. The program will allow current nurse educators, or those in a master's level or Ph.D. program to become a nurse educator, to receive $5,000 in student loan forgiveness a year, for up to four years. For every year of student loan forgiveness, recipients must work for one year as a nurse educator in Illinois. The program will be up and running by fiscal 2008.
Stem cell research
On Wednesday, Blagojevich outlined a new proposal to fund potentially lifesaving medical research. Last summer, the governor and Comptroller Dan Hynes made Illinois the first state in the Midwest, and only the fourth state in the nation, to commit public funds to the lifesaving work of stem cell research. By executive order, the governor directed the Illinois Department of Public Health to create a program, the Illinois Regenerative Medicine Institute, to award $10 million in grants to medical research facilities for the development of treatments and cures. Studying stem cells allows scientists and doctors to better understand what causes serious medical illnesses and conditions in hopes of discovering new ways to treat or even cure them. During his budget presentation, Blagojevich proposed dedicating 10 times that amount, $100 million, over five years to the groundbreaking research. Funding for the grants would be paid for out of Illinois' share of the tobacco settlement.
Public safety
To better protect people from the destructive cycle of drugs and violent crime, Blagojevich outlined several new public safety initiatives and funding commitments in his fiscal 2007 budget proposal. These initiatives follow three years of strong public safety commitments, including investing $7.3 million to reduce the DNA backlog so samples are processed quicker and opening a $19 million state-of-the-art State Emergency Operations Center. Overall, violent crimes committed in Illinois are down 9 percent since 2002 and property crimes are down 6 percent. Additionally, Illinois also is one of only seven states that have achieved the highest level of bioterrorism preparedness according to the Centers for Disease Control.
New police officers
Blagojevich earmarked $3 million in fiscal 2007 to begin training 100 new Illinois State Police cadets. The governor proposed to train two new cadet classes of 50 officers each in fiscal 2007. The first class would begin this summer, the second in June of 2007. The first class of cadets would allow the Illinois State Police to provide more gaming board investigators and tollway police.
Prairie State DNA Institute
After significant funding investments by Blagojevich, the time it takes to analyze DNA samples was reduced from 10 months to three months. Last summer, in fact, the turnaround time for a forensic sample to be processed was reduced to 30 days. Not long after, however, delays at outside laboratories increased turnaround time to 75 days. And, as long as the state is forced to outsource cases, the backlog is not fully in state control. For this reason, the governor proposed creating the Prairie State DNA Institute to improve training and retention of forensic scientists and bring testing forensic samples into a state facility. This initiative expands state DNA laboratories and offers scholarships at different Illinois universities to ensure a steady supply of employees for the institute.
Currently, it takes 18 months to train a forensic scientist. After the Illinois State Police spends a year and a half training scientists, they often leave shortly thereafter for private-sector jobs. A college program would mean students are training for a period of time while they're still in college, and in return for scholarships, they would be obligated to work for the state for four years.
The capital costs for expanding state police labs would be up to $18 million, with $1.8 million being spent in fiscal 2007 for planning and design of this expansion. The scholarship program would cost between $1 million and $2 million annually, with $500,000 allocated in fiscal 2007.
Meth prison units
Blagojevich proposed creating a specialized prison and treatment facility for meth addicts at the 667-bed Southwestern Illinois Correctional Center. More than 12 million Americans have tried meth and 1.4 million are regular users. In Illinois, the number of meth labs dismantled grew from 24 in 1997 to 961 in 2004. In the last three years, Illinois has provided law enforcement with more tools to fight meth and made it easier for prosecutors to go after meth makers. Illinois laws regarding meth are among the toughest in the nation. The new meth facility would be modeled after the Sheridan National Model Drug Prison and Reentry Program. Additionally, the governor proposed to expand the Sheridan Correctional Center the following year, in fiscal 2008, from 950 offenders to its full capacity of 1,300, with 200 spaces specifically for another meth unit. It is estimated the meth unit at Southwestern will cost $1.9 million in Illinois' state budget, plus $4.78 million from the federal government in fiscal 2007.
Blagojevich announced the Sheridan project during his first State of the State address as governor and launched the project in January 2004 with the goal of becoming a national model for reducing recidivism among drug-involved offenders and becoming the largest fully dedicated state drug prison and re-entry program in the nation, with a population of 1,300. The program offers intensive drug treatment to all inmates at the facility and an extensive case management and job preparedness program. Since opening, the reincarceration rate among Sheridan inmates is nearly 50 percent lower than other groups.
Job creation
In his fiscal 2007 budget proposal, Blagojevich announced more ways to create hundreds of thousands of new jobs -- including creating and expanding tax credits and a capital construction plan. Last year, Illinois created more than 64,000 new jobs. Illinois has gained jobs in 11 consecutive months, for the first time in 13 years. And, Illinois corporate profits rose to $21 billion in 2004, their highest level since 1997. The state unemployment rate has also fallen to pre-Sept. 11, 2001, levels. Meanwhile, Illinois has invested $50 million to train 190,000 workers from 3,600 companies across the state; negotiated more than 350 investment deals, generating $5.3 billion in private investment; and expanded grant programs to create new jobs in manufacturing and coal.
Riverfront redevelopment
In an effort to clean up environmentally contaminated riverfronts across Illinois in cities like Aurora, Elgin, Joliet, Peoria and Alton, Blagojevich proposed a new tax credit to encourage developers to clean up and develop brownfield areas. Riverfronts in downtown areas are ideal for commercial, retail and residential use. But, because these areas are often environmentally contaminated as a result of former industrial use, developing these sites can cost 20 percent to 40 percent more than uncontaminated site. The river edge tax credit would be provided to developers who agree to redevelop brownfield parcels. Additionally, $20 million in targeted grants will be offered to spur development and reduce upfront costs for developers. These tax credit and grant opportunities could create thousands of new jobs.
Film tax credit
Blagojevich explained during his fiscal 2007 budget presentation that the state needs to build on the recent success of the Illinois film industry. After years of deep decline in the film industry in Illinois, the governor signed legislation two years ago making the state more competitive with other filming locations across the nation and around the world by providing a tax credit equal to 25 percent of the wages paid to Illinois residents working on television and film projects shot in the state. Last session, the General Assembly passed and the governor signed legislation extending the film tax credit legislation for another year, with provisions making the credit easier to use and encouraging the hiring of Illinois workers from high unemployment areas. These tax credits turned Illinois into a new mecca for movie-making -- bringing a cross section of Hollywood studios and prominent actors to our state, including Sandra Bullock, Keanu Reeves, Dustin Hoffman, Will Ferrell, Jennifer Aniston, and Illinois' own acting and directing stars Vince Vaughn and John Malkovich. Projects filmed in Illinois created 15,000 new jobs and injected $78 million into the state economy in 2005 alone.
But since Illinois passed its tax credit in 2003, other states have passed their own tax credits that are far more generous -- threatening Illinois' ability to secure projects. To maintain our edge, Blagojevich proposed to make the tax credit a flat 20 percent on the first 100,000 paid to Illinois residents; allow a flat 20 percent on total qualified Illinois production spending, including rental equipment and hotel rooms; and make the credit effective for multiple years, instead of the annual renewal requirement. These changes not only broaden the scope of the incentive, they make it easier to use.
Jobs plan
On Wednesday, the governor renewed his call to the Illinois General Assembly to approve a new capital construction plan that will create 230,000 good-paying jobs around the state and build critical roads, schools and improve mass transit. The governor's capital plan, unveiled last month, will:
Build roads. The governor is proposing a $2.3 billion program to build or rebuild 100 miles of streets and highways statewide and create 140,000 jobs. It will match the projects in the federal road bill.

Improve mass transit. The mass transit component of the capital construction plan will create 85,000 jobs. It will allow Chicago to connect between CTA and Metra lines, the Chicago suburbs to upgrade their train stations, and communities to purchase new buses.

Build schools. This component of the construction plan will create 7,000 more jobs. Many Illinois schools are old, overcrowded and in disrepair. Passing a capital bill will create more classroom space, reduce class sizes and give students more modernized facilities to learn in.
Licensing reform
To further improve the state's ability to create and retain jobs, Blagojevich proposed ways to simplify the licensing process for doctors, nurses, accountants, realtors, roofers, appraisers, real estate brokers, barbers, beauticians and almost 200 other professions. More than 1 million people rely on the state to grant or renew their professional license. Currently it takes the state anywhere from four to 19 weeks to complete this process. The governor's goal is to reduce this time to one to four weeks. To do this, the Illinois Department of Finance and Professional Regulation is installing a new system to capture applicant data for all licenses quickly and accurately. The department will also streamline the applications, reducing the time it takes a professional to fill it out and review it. This initiative is expected to cost $1.6 million annually.
Shared services
To continue to streamline state government and improve efficiency to save taxpayers' money, Blagojevich on Wednesday proposed a shared services initiative to combine state agency "back office" functions. The state currently has as many as nine payroll systems, 38 human resource systems, 104 fiscal systems, 95 call centers and 100 "1-800" numbers. Shared services will eliminate many of these duplicate and redundant services. Also, with as many as 23,000 employees of the baby boomer age set to retire from state government within the next 10 years, shared services will allow for a better knowledge transfer so that younger workers can learn from more experienced workers. This initiative will combine administrative functions across state agencies to reduce operating costs and head count. These functions include human resources, payroll and benefits, accounting, procurement, and benefits. Agencies will be grouped into clusters based on similar purposes, such as public safety, social services and infrastructure. The shared services initiative only applies to administrative functions, not the actual substantive responsibility of each agency. When fully implemented, this initiative could save taxpayers more than $115 million a year.
Guaranteeing pensions
Building on last year's efforts to reform and strengthen the state's pension systems, Blagojevich proposed to:
Use the proceeds of the sale of the 10th casino license to strengthen pensions.

Create incentives to work longer.

Contribute the sale of surplus property to pensions.

Identify new sources of revenue for pensions.
Despite the 1970 Illinois Constitution that guarantees pension benefits for existing employees, the state never met its full annual commitment to the pensions in any given year through 2003 -- with the exception of 2004, after issuance of the governor's $10 billion pension obligation bond. In 1995, the legislature tried to solve the funding problem by passing a 50-year funding plan to get the pensions up to a 90 percent funded level by 2045. However, instead of catching up on its pension liability, the state fell even further behind. In fact, in the time between when the 1995 law was signed and when Blagojevich took office in 2003, the state's pension liability increased by another $23 billion -- thus raising the pension liability to $43 billion. In 2005, the governor initiated and passed a pension reform package to reduce the state's liability by 2045 by $45 billion, including capping state funding of end-of-career salary increases for teachers, independently determining the State Universities Retirement System interest rate and removing non-high-risk positions from the alternative formula. Additionally, the state employee head count was reduced by 13,000 since 2003, saving $5 billion in long-term obligations.
* * *
In summary, without raising taxes on Illinois families, Blagojevich's fiscal 2007 budget makes significant investments in:
Health care

Provides health care to every child

Launches health care for veterans

Funds stem cell research

Reduces the nursing shortage

Job creation

Expands tax credits that help businesses create jobs

Streamlines taxes and regulations to save businesses time and money

Proposes a jobs bill that would create 230,000 new jobs

Public safety

Provides funding for new police officers

Creates meth prisons

Launches the Prairie State DNA Institute

Strengthening the state's pension systems

Streamlining government and cutting costs
"State budgets are supposed to help people," said Blagojevich. "And, I'm proud of the work we've done over the last three years. We've helped them get access to health care, afford their medicine, go to preschool and help them go to college. But we can do more if we pass this budget. We can fund lifesaving medical research. We can create hundreds of thousands of jobs. We can put more front-line police officers on our streets. We can make life a little easier for 1 million Illinois professionals who depend on us to be able to work. We can make state government more efficient, and we can strengthen our pensions. But, we can't do it alone. This is a budget that reflects our priorities, and I hope to work with all of you to pass it."
[News release from the governor's office]