Legislators respond to governor's budget proposal
Bomke reacts to governor's 2006 budget address

Send a link to a friend
[FEB. 16, 2006] SPRINGFIELD -- After listening to Gov. Rod Blagojevich's fourth annual budget address, state Sen. Larry Bomke, R-Springfield, said he is both interested and concerned by several of the governor's ideas but will withhold judgment until the General Assembly further examines the proposal.
Wednesday, the governor announced over $200 million in new spending, which Bomke explained will be funded through ongoing diversions from the state retirement systems.

"One of the main concerns I have with this budget is the continued diversion from the state's pension systems," Bomke said. "If there was a way to implement his programs without shortchanging state employees, then I'd be much more inclined to get on board with the governor's proposals. I'd really like to see a budget that is fiscally sound, that doesn't rely on borrowing or raiding the state's pension systems. I know both myself and my Senate Republican colleagues are open to working with the governor's administration to develop a proposal that is in the best interest of the entire state of Illinois."

The governor's proposal includes a $135 million universal kindergarten proposal, $20 million in grants to riverfront communities to initiate redevelopment, $1.2 million to hire more prison guards and a $400 million increase for Illinois schools.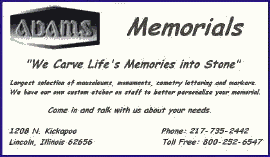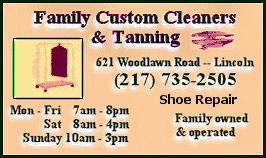 "I think it's important to acknowledge that the governor did present some good ideas. However, if the budget is financed through the pension raids -- as anticipated -- I'm afraid it will be almost impossible for me to support it," said Bomke. "The public needs to know that 75 percent of the people who would be affected by these pension changes are retired teachers, people that dedicated their lives to educating our youth. I encourage my colleagues on both sides of the aisle to think long and hard about the plan to fund the governor's proposed initiatives."
[News release from Sen. Larry Bomke, 50th District]