Wickersham leads Lincoln
on and off the court

Send a link to a friend
Compiled by Jeff Mayfield
[FEB. 17, 2006] To say that Lincoln Christian College's Howard Wickersham leads the Preachers both on and off the court would be an understatement. In fact, Wickersham may be as close to the consummate small-college hoopster as you could hope to find anywhere in America. When you consider the bumpy adventure he has taken as a four-year member of the LCC squad, you begin to appreciate his voyage and want to admire him all the more.
He has been a pillar of support and encouragement to LCC's first-year coach Matt Clark. Clark commented on Wickersham recently by saying:

"He has been our team leader from the day we started. He represents exactly what our program is all about. He enjoys the game and wants to do his best, but there is more to his life than basketball. I wish we had the opportunity to work together again next season. I know what I am going to get every day from him. I never have to worry about whether he is ready to practice or play. It seems that each game his confidence continues to build, and the more confidence he has in himself, the better he has played. It really started in our first win against Principia, where he carried us for stretches in that game. In most of our games he has matched up against guys who are bigger and he has done a good job scoring in the low post, but what makes him a matchup problem for them is his ability to pull them out of the paint to shoot the ball. Howard has been one of our most consistent players this season."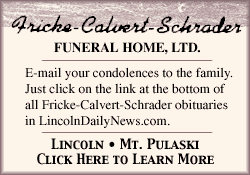 And the stats and the score book bear that out. As a senior captain, Wickersham leads the team in rebounds with 111 (45 offensive), good for an average of 5.8 rebounds per game; is second in scoring, tallying 11.7 points per game; and leads the team in blocked shots with nine. It really makes you wonder if this guy is also selling popcorn at the concession stand and parking cars in the lots for the fans in his spare time. Howie is logging 27.1 minutes a game, showing a propensity to avoid foul trouble, and is shooting the ball at an impressive .497 clip. He also leads the team with a sparkling 1.000 percentage from 3-point land and tosses in nearly 72 percent of his charity tosses.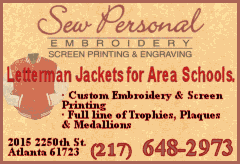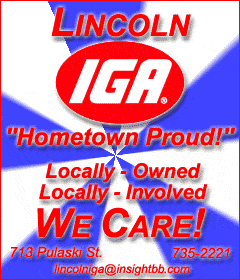 Those are solid numbers for any college basketball player. However, when you consider the difficulties of navigating a 3-16 record, let's just say that that's not what most players envision their senior year to look like. Through no fault of his own, Wickersham has had the unenviable task of playing for four different coaches in his four years of eligibility. Player defections, a lack of solid recruiting and a brutal schedule have created a situation that is less than ideal. When this happens at schools around the country, many players jump ship. Not Wickersham! To his credit, he believes that his word is his bond and that there are commitments out there much more important than simply playing hoops for a winning team.
Don't get me wrong. Wickersham and his teammates all wish that the season was playing out in a much more positive manner, but don't expect him or his team to quit anytime soon. Incredibly they still believe in themselves and in each other, so don't be surprised if this season ends on a much happier note than has been played so far. But, even if it doesn't, don't feel bad for Wickersham, because he sure won't.
One of the most endearing qualities that he possesses is just having one of the most pleasant personalities that you could ever hope to find. His down-to-earth nature is so compelling you will find Wickersham as the center of attention both on and off the court. He is as well liked an athlete as we've ever had on campus. Because of his demeanor, it's just going to make him that much more successful in his ministry after college. That's why it's so easy for me to call Wickersham the consummate Christian college athlete. But I'm honored to call him by another name that I like much better: friend. And that's what he has been to his teammates, his coaches, our campus family and just about anyone else who has ever come into contact with him. Now that's what I call a leader.
[LCC news release compiled by Jeff Mayfield]