Blagojevich again calling for more spending, higher debt
Gov. Blagojevich is continuing on his reckless course of "borrow and spend." In his budget address on Wednesday, he once again called for another year of higher spending, deeper debt and pension raids to pay for an ambitious agenda that the state just cannot afford right now.
The budget plan includes millions more in funds for programs to help schoolchildren, veterans and environmental cleanups, but I question the stability and integrity of a budget based on pension raids, record-high state debt, a record-high backlog of unpaid bills and another attack on the state's jobs climate.
The numbers don't lie
The state's current budget, for fiscal 2006, was balanced by raiding $1.2 billion from pension funding, and the fiscal 2007 budget will siphon off an additional $1.1 billion.
In the last three years, Blagojevich has borrowed more money than any other governor in the past 20 years, with no plan for repayment. He has increased spending by $2 billion over the last three years, and this year's budget will increase by an additional $1.4 billion.
Fiscal 2006 will end with $1.8 billion in unpaid bills. Medicaid eligibility has been expanded every year of the Blagojevich administration, so that one of every seven Illinoisans is now enrolled in Medicaid.
It is time to truly get Illinois' fiscal house in order by paying bills in a more timely fashion, putting an end to borrowing and beginning to repay the mounting debt.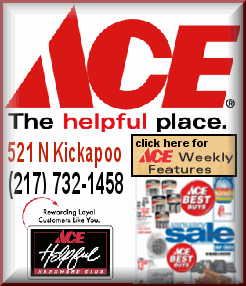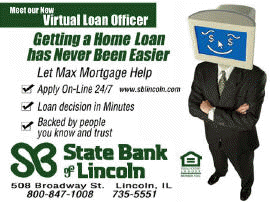 Budget plan targets business again
The governor also set his sights to the state's job climate again, calling for $130 million in new taxes on Illinois employers and threatening thousands of jobs.
In his first year, Blagojevich raised 300 taxes and fees, sending jobs across the state line.
Illinois is 45th in the nation in job growth since Blagojevich took office, and Illinois' median household income has fallen $6,000 in recent years.
Senate protects property tax relief for senior citizens
Protecting property tax relief for senior citizens is the aim of legislation passed recently by the Senate.
Senate Bill 2350 re-enacts the senior citizens assessment freeze homestead exemption, in response to the Supreme Court's decision in December 2005 to strike down the 1994 law that first enacted the assessment freeze.
The Supreme Court did not specifically rule against the homestead exemption; rather, the court deemed the 1994 law unconstitutional because it had too many different legislative provisions and violated the single-subject requirements set forth by the Illinois Constitution. This legislation will restore the homestead exemption to help continue the property tax relief it provides for eligible senior citizens, especially those with fixed incomes.
To qualify for the assessment freeze, a person must be 65 years old, have a maximum household income of $45,000 or less, and meet all residency requirements. People who qualify for the exemption must apply each year, but the assessed value of the land freezes at the time a person first becomes qualified for the program.
Senate Bill 2350 has moved to the House of Representatives, where it awaits further consideration.
[Column from Sen. Bill Brady]