The Head Start center, located at 200 Centennial Court, was festively decorated in paper lanterns for the occasion. To celebrate the year of the dog, students made dog puppets as part of a hands-on art project. They also received chopsticks donated by First Wok of Lincoln, had their picture taken in traditional Chinese clothing, ate authentic Chinese food, learned how to count in Chinese and had a dedicated story time to explain the Chinese New Year.

Families were invited to attend the highlight of the celebration, which was a parade on Feb. 3. Teacher assistant Kim Huynh of Lincoln and the children dressed in a colorful dragon costume and passed by their cheering parents, who played the part of parade audience while traditional music played. For the Chinese New Year, the dragon is a symbol of strength, goodness and good luck.

Huynh crafted the big red dragon head for the class parade. The rest of the classroom staff that coordinated the activities were teacher and site director Cheryl Acup of Maroa and classroom assistant Mary Connell of Middletown.

"We are very proud of our Head Start staff for the great experiences they provide to our students," said Sarah Puls, CIEDC Head Start director. "Diversity and appreciation of other cultures is emphasized in the classroom."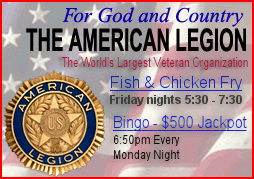 Two other CIEDC Head Start centers in Lincoln are located at 721 Wyatt Ave.
Applications are always being accepted for a waiting list in all counties, but applications are now being accepted for 2006-2007 school year. For enrollment information, contact the CIEDC Head Start enrollment specialist, Carla Bagwell, at (217) 732-2159, ext. 250.
CIEDC is a Community Action Agency that serves Logan, Mason, Menard, Piatt, Fulton and DeWitt. Head Start provides opportunities for children to develop socially, cognitively and emotionally with age-appropriate activities and materials. Medical, dental, hearing, vision and speech screening assessments are completed, and nutritious meals and snacks are provided daily.
CIEDC manages Head Start centers throughout the service area and annually enrolls a total of 338 children.
[Central Illinois Economic Development Corp. news release]