Oasis update

Send a link to a friend
[FEB. 22, 2006] The Oasis, Logan County's senior citizen center, at 501 Pulaski St. in Lincoln, is open weekdays, except holidays, from 9 a.m. to 4 p.m. The center also is open on Friday and Sunday nights for table games. Dominic Dalpoas is the executive director. Activities are open to all Logan County senior citizens, regardless of membership. Friends of The Oasis members receive a bimonthly newsletter by mail and reduced rates for classes and trips. For more information, call 732-6132 or 732-5844.
St. Clara's to sponsor bingo
St. Clara's Manor will sponsor the bingo games Thursday, beginning at 1 p.m. at The Oasis. Come join the fun and win some prizes.
Book club
The Oasis Book Club will meet in the senior center's library on Monday at 1 p.m. Coffee and tea will be provided. Bring a friend and enjoy the reading.
Monthly birthday party
Birthday time! Monday at 1:30 p.m. it's time to celebrate your February birthday with us. There will be games, prizes, entertainment, and cake and ice cream. Come join the fun and bring a friend.
Bunco
Come join the fun. Bunco will be played Monday at 2 p.m.
Tuesday lunch
The 11:30 a.m. lunch for Feb. 28 will feature sausage on a bun, macaroni and cheese, mixed vegetables, potato chips, dessert, and a drink for only $3.75, or $3.25 if you stay and play cards. Ticket deadline is noon Monday.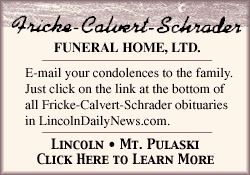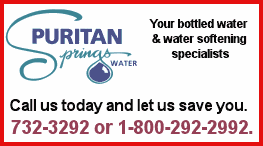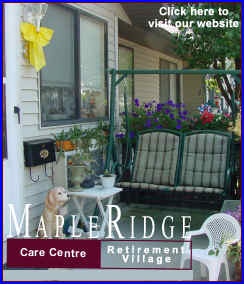 Veterans
The VA representative will be available Tuesday from 9 a.m. to 4 p.m. on a first-come, first-served basis. No appointments necessary.
Hearing screening
The Oasis will have free hearing checks on March 1 between 10 a.m. and noon. Please call 732-6132 for an appointment.
Winners for the week announced
Larry Van Bibber and Henry Warnisher were weekday pinochle winners. The weekend pinochle winners were Paul Klemm and Wilbur Wilmert. The winners for five-in-one were Bernie DePuy and Betty Berger. Congratulations to the winners.
[Oasis news release]