You probably figured out that the headline to this story reads: "Great inventors deserve great license plates." Some vanity plates, like those that could belong to Alfred Nobel (see below) simply describe the inventor or his invention.

See how many of these license plates from our favorite inventors you can figure out. The answers are at the end of the column.

With his 1,093 patents, Thomas Edison set an American record that might never be broken. His plates, if he chose to brag, might be: IM NBR 1.

It might surprise you to learn that the inventor of the multi-plane camera, Walt Disney, was afraid of a certain type of small animal. His license plates might read: SCRDOFMCE.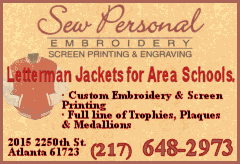 The founder of the Nobel Prizes, Alfred Nobel, invented dynamite and was sometimes referred to as "the merchant of death," so he probably wouldn't be spotted with plates that read: KABLUEY.
Alexander Graham Bell filed the patent application for his phone just two hours before runner-up Elisha Gray filed for his patent, on the very same day in 1876. His plates could read: IGTHR 1st.
Samuel Morse, of Morse code fame, would fit right in with plates that read: DTSNDSHS.
Bette Nesmith, inventor of liquid paper correction fluid and mother of Monkees guitarist Michael Nesmith, could drive around in a car with plates that read: WHITEOUT.
Clarence Birdseye's plates would read: FRZNFDS.
The license plates of Ruth Handler, inventor of the Barbie doll that bears her daughter's name, could read BRBEWTHTKN since Barbie and her longtime plastic boyfriend broke up last year. How sad.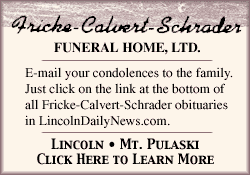 The Niemann family grew up playing hockey on our farm's pond every winter. We would have loved to have one of Frank Zamboni's machines, whose license plates would probably read: ISCOOP.
Here are the license pl8 answers:
Thomas Edison: IM NBR 1 = I'm number 1.

Walt Disney: SCRDOFMCE = scared of mice.

Alfred Nobel: KABLUEY (self-explanatory).

Alexander Graham Bell: IGTHR 1st = I got here first.

Samuel Morse: DTSNDSHS = dots and dashes.

Bette Nesmith: WHITEOUT (self-explanatory).

Clarence Birdseye: FRZNFDS = frozen foods.

Ruth Handler: BRBEWTHTKN = Barbie without Ken.

Frank Zamboni: ISCOOP = ice scoop.
Even the official Invention Mysteries Jeep has a set of vanity plates. The plates read: "NVNTRS," which should be pretty obvious if you've been playing along.
If you have ideas for other inventor plates, send them to me in an e-mail and I might just use some of them in a future column. C U L8R!
[Paul Niemann]
Paul Niemann may be reached at niemann7@aol.com. You can learn more about Invention Mysteries by visiting the official Invention Mysteries website.
Copyright Paul Niemann 2006
[Other columns]