Green View offers plant use seminars with 'Spring Celebration'

Send a link to a friend
[FEB. 27, 2006] SPRINGFIELD -- Green View Nursery, 3000 W. Jefferson St., is hosting its "Spring Celebration" on March 4, 11, 18 and 25. The event will include informative garden symposiums with a special focus each Saturday during the month of March.
The Spring Celebration party will be March 23, from 5:30 to 8 p.m., benefiting Children's Miracle Network.

The Spring Celebration is free and open to the public.

For more information, call Green View at (217) 787-4700 or visit www.greenview.com.

Symposium schedule

March 4
10 a.m. -- "Bringing the Garden Indoors" seminar; Kelli Pachlhofer, showroom manager and design consultant at JB Interiors

11 a.m. -- "Spring Is Knocking at Your Door" spring wreath creations; Green View floral designer

1 p.m. -- "Designing With Tropical Plants" seminar; Green View

2 p.m. -- "Blooming Ideas for Spring Entertaining" seminar; Jamie Strukley, owner-designer, James M. Designs Inc.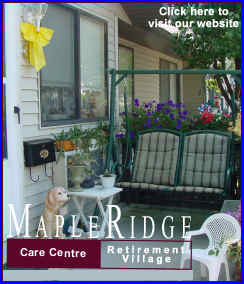 March 11
10 a.m. -- "Creating an Outdoor Living Space That Relates to You and Your Home" seminar; Green View design group

11 a.m. -- "Curb Appeal: Designing a Grand Entrance" seminar; Green View design group

1 p.m. -- "Designing Tabletop Gardens for Your Home and Throughout the Year" seminar; Green View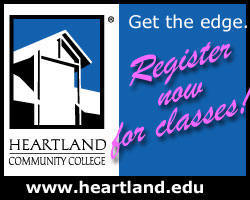 March 18
10 a.m. -- "2006 New Garden Accessories and Accents"; Carol Bailey, representative from Smith & Hawken Co.
11 a.m. -- "Gorgeous Container Gardens" container gardening demo; Green View
1 p.m. -- "Perfect Piece, Perfect Place: Choosing and Placing Statuary and Fountains in Your Landscape"; Green View
2 p.m. -- "Outdoor Furniture for Comfort and Style" seminar; Laurie McWilliams, buyer and merchandiser for Green View
March 25
10 a.m. -- "Color for all Seasons: The Newest in Trees and Shrubs" seminar; Preston (Monrovia)
11 a.m. -- "Decorate the Landscape With Annuals" seminar; Dan Hutton, Wenkes and Julie Pappas, Green View
1 p.m. -- "Discover the Fragrance and Beauty of 2006 Herb of the Year, Scented Geraniums"; Mary Buckles, Logan County Herb Guild
2 p.m. -- "2006 New and Exciting Plant Introductions" seminar; David Robson, U of I Extension educator
Green View Companies is a multifaceted firm with locations throughout the state of Illinois: landscape design-build, installation, maintenance and production facilities, and five retail centers.
[Green View news release]