CIEDC announces energy savings and food stamp workshops

Send a link to a friend
[JAN. 24, 2006] On Jan. 31, CIEDC will offer two free workshops to the community. Participants will learn about how households can save money on their utility bill. They will also have the opportunity to learn more about the food stamp program.
The workshops next Tuesday will be at the CIEDC corporate office, located at 1800 Fifth St. in Lincoln. The first workshop will be from 9 until 11 a.m.; the second will be from 1 until 3 p.m. Participants may come at any time during those periods.

Members of the CIEDC weatherization staff will discuss how to make homes more energy-efficient and will hand out energy saving kits during the workshop. These kits are limited in quantity and will be on a first-come, first-served basis. The kits will include, but are not limited to, two or three compact florescent light bulbs, a roll of weatherstripping with enough plastic to cover two or three average size windows, and an "Energy Savers Tips" brochure from the Department of Energy. These kits are absolutely free of charge. In order to receive a kit, you must be from a LIHEAP-eligible household. The Low Income Home Energy Assistance Program assists the low-income and elderly in paying utility bills.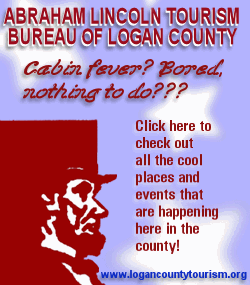 Additionally, CIEDC staff will be available to help participants determine food stamp eligibility and assist with the food stamp application process.
"CIEDC staff is offering these workshops throughout our service area," said Angela Stoltzenburg, CIEDC executive director. "They are a great example of how CIEDC staff collaborates to bring the most current and accurate information to the community. We look forward to sharing energy saving tips and bringing food stamp program information to those individuals who may be eligible but have not yet applied."
[Central Illinois Economic Development Corp. news release]
Related article