McBride solid in Illini win

Send a link to a friend
By Jason Rennert
[JAN. 30, 2006] CHAMPAIGN -- There were a lot of bright spots for the Illini men's basketball team in their decisive 76-58 victory over the struggling Purdue Boilermakers on Saturday. One was their characteristic "in your face" defense. "The pressure was just too much at times," stated first-year head coach Matt Painter. That was definitely the case for most of the game, as the Illini defense held Purdue to 38 percent shooting and forced 15 turnovers. The Boilermakers were also outrebounded 43-29.
A second bright spot for Illinois was their ability to snap out of a slow start to the game when Purdue shocked everybody by jumping out to a 15-6 lead. It seemed Purdue had Illinois figured out, but it didn't last long. Purdue went on to miss their next 14 shots as Illinois, sparked by a Jamar Smith 3-pointer, went on a 14-0 run to move the Illini ahead 20-15 with 8:25 remaining in the first half.

James Augustine, when asked about the slow start, explained, "I felt a little tired the first few minutes of the game, but then we looked at the score and realized we had to kick it up a notch." And they most certainly did, thanks to the speed and consistency of Dee Brown and solid all-around performances from Rich McBride and James Augustine.

Augustine scored 11 points on 5-of-9 shooting and led the Illini with 12 rebounds. He also stayed out of foul trouble and sparked the Illini with two monster dunks with just five minutes left in the first half.

Richard McBride led all scorers with 19 points on 6-of-10 shooting from the field and going 4-for-4 from the free-throw line. It was clearly one of his most balanced performances at the Assembly Hall. He did not simply linger beyond the 3-point arc but faked a couple 3-point shots in order to penetrate the defense and open himself up to hit a couple of 15-foot jumpers. His middle game was awake, and that only made life more difficult for the Boilermakers. "I look at Dee [Brown] as a mentor, and he's always telling me I need to use shot fakes," said McBride after the game. It definitely helped.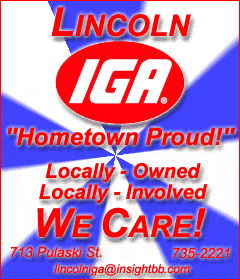 The Illini move to 19-2 overall and 5-2 in Big Ten play. The win moved their home-court winning streak to 33 games to surpass Gonzaga (32) and tie with Southern Illinois. The Boilermakers fell to 7-12 overall and 1-7 in the conference.
The Illini play again Tuesday on the road against a Wisconsin team looking to recover from a loss to Michigan. "It will be a tough game," said Brown. "Me and James need to produce, and we all need to practice hard the next couple days." Dee is right. He and James need to produce and provide veteran leadership, but they will need solid play from the others as well if they want to win on the road.