'Birds bested by Southern's second-half effort

Send a link to a friend
[JAN. 30, 2006] NORMAL -- Evenly matched in the first half, the Illinois State men's basketball team was bested by a 37-point second-half Southern Illinois scoring surge, as the Salukis downed the Redbirds 65-52 Saturday afternoon at Redbird Arena in front of a crowd of 7,501.
Picking up the win, Southern Illinois secured its fourth straight sweep of the 'Birds and improved to 16-5, 9-2 in the Missouri Valley. The Redbirds fall to 8-11, 3-7 in Valley action.

Jamaal Tatum got the Salukis on the board early, scoring SIU's first five points. But Nedu Onyeuku would give the 'Birds their first lead of the night, 6-5, driving the lane for a quick layup at the 16:29 mark. Southern regained the lead on the ensuing play off a Matt Shaw jumper and would lead by as much as seven in the half, at 17-10, after Tatum drained another jumper with 10:05 left in the first period.

The Redbirds pulled within one, 17-16, after Neil Plank tossed in five points on back-to-back Illinois State possessions. The teams traded baskets for the final five minutes, but a rebound put-back by Saluki forward Randal Falker with just four seconds left ensured a 28-23 Saluki edge at the half.

Quickly extending its lead to 12, Southern Illinois opened the half with a Tony Young 3-pointer, Falker added a jumper, and Shaw drained a trey of his own to make the score 37-25 with 18 minuets left to play. Redbird freshman Michael Vandello silenced the Saluki run with a 3-pointer, bringing the 'Birds within nine, 37-28.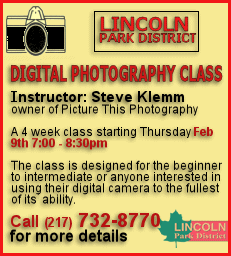 Back-to-back 3-point buckets by ISU's Brandon Holtz and Levi Dyer helped to quiet a 6-0 Southern Illinois run, but the 'Birds continued to trail by nine with 12:45 left in the contest. A 7-0 Saluki run spanning 4 1/2 minutes was highlighted by a jumper and a 3 by Young and secured the Southern win.
Falker led Southern Illinois with a double-double, pouring in 18 points and adding 15 rebounds. Young tossed in 17 points, including five 3-pointers. Illinois State was paced by Brandon Holtz with 12 points, nine off 3-point baskets.
The Redbirds head to Peoria on Wednesday for game with the rival Bradley Braves. The 7:35 p.m. matchup will be televised locally on WEEK.
[Illinois State University news release provided by Todd Kober, assistant athletics director, media relations]