New website makes it easier to file household employers' taxes

Send a link to a friend
Employers will be able to file yearly instead of quarterly
[JAN. 30, 2006] GLENCOE -- Building on efforts to cut red tape, reduce the burden of state regulations and help individuals save time, Gov. Rod R. Blagojevich announced a new website, www.household.illinois.gov, that will help working parents and individuals in Illinois file their household employers' taxes easily and safely online, and do it once a year instead of every three months. The new website will help families that employ domestic workers, including nannies, home health care workers, housekeepers and others.
"Paying taxes and unemployment insurance for nannies, babysitters, housekeepers or health care workers will now be a lot easier," the governor said. "You will be able to do it annually instead of quarterly, and do it online. This makes it easier to comply and leaves families some extra time to spend with their children and doing other important things."

Household employees include nannies, home health care workers, housekeepers, baby-sitters, gardeners and others who work in or around the home. Household employers must pay unemployment insurance for employees who are paid cash wages of $1,000 or more in any calendar quarter. Generally, employers also have to withhold Illinois income tax for Illinois employees if they are required to withhold federal income taxes.

The announcement, made during a press conference on Sunday at Glencoe's Public Library, comes on the heels of the recent signing of House Bill 2133, which reduces the frequency of tax reporting for households employing staff from quarterly to annually. The changes affect unemployment insurance contributions and wage reports collected by the Illinois Department of Employment Security and withholding income tax collected by the Illinois Department of Revenue.

Taxpayers should make sure they are registered as an up-to-date household employer in Illinois and choose to file annually as opposed to quarterly before April 15.

The old process was confusing and open to error, said Jeffrey Stern, a trader and Glencoe resident who has employed a housekeeper for the past 18 years. "This will be a big help to those of us who have to file these forms and make payments," Stern added.

State Rep. Karen May, D-Highland Park, sponsor of House Bill 2133, stated at the press conference that "by allowing employers the ability to file annually instead of four times a year, we make it easier for citizens to follow the law. This law not only simplifies the process, but likely will increase state revenues as more people comply with the requirements."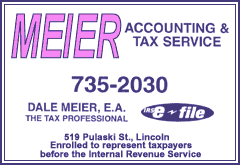 Quarterly contributions and wage reports for household workers, previously due by the end of the month following each quarter, now can be submitted on an annual basis, starting April 15.
The Department of Revenue already has annual filing for household employees. Withholding household employers will be able to file both annual withholding taxes and unemployment insurance contributions.
"We are working hard to diminish the frequency and number of reports and filings that employers must complete to satisfy state requirements," said state Sen. Carol Ronen, D-Chicago. "This is crucial for small employers, particularly household employers who often hire individuals to care for their loved ones."
"An emergency rule change earlier in 2005 allowed employers to wait until April 2006 to file the unemployment insurance contributions and wage reports due for quarters in 2005, until this permanent legislation was passed," said Brenda A. Russell, director of the Illinois Department of Employment Security.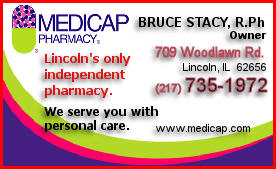 Revenue Director Brian Hamer added, "IDOR is pleased to have this application join its expanding online options that increase the ease and efficiency of filing."
The federal Social Security Act requires employers to submit quarterly wage reports but allows an express exception for household employers.
[News release from the governor's office]