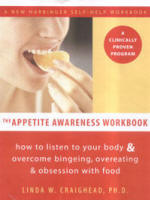 Review by
Richard Sumrall
Fact: American culture encourages people to obsess about their weight and how much they are eating. According to Dr. Linda Craighead, "Obesity, binge eating and excessive preoccupation with food are literal epidemics." In "The Appetite Awareness Workbook," Dr. Craighead explains her new approach to controlling your appetite and correcting poor nutritional habits.
Through her years of training and observation, the author came to the conclusion, "The fundamental basis for the way I learned to treat disordered eating left much to be desired. … I came to believe that recording what one ate put way too much emphasis on the kind of food eaten and not enough emphasis on a person's eating decisions."
The result is the development of her eating program known as appetite awareness training, or AAT. In the AAT program, participants are able to recognize the signals that influence appetite, prevent binge eating, practice emotional eating and become aware of what they eat and how eating makes them feel.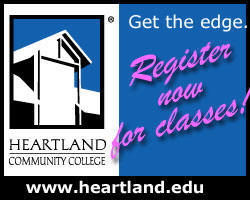 "Today's Food and Weight Dilemma"
The goal of AAT is to introduce you to a plan that helps you regulate your eating. The focus is based on several factors that help shape your goals: our cultural basis for an "ideal" weight; determining your proper weight and body mass; your healthiest weight range; and the problems associated with cultural and thin-fit models.
It is important in the AAT concept to accept your individual weight and shape. Accepting means that your weight "does not make you so unhappy that your quality of life is diminished."
"The AAT Solution"
How does the AAT program work? There are three important steps to consider.
Step 1. Let your stomach be the guide. Learn how to recognize the two critical stomach signals: moderate hunger and moderate fullness. For example, if you wait as long as possible before eating your next meal, you are ignoring the moderate hunger signals. Ignoring these signals prevents you from making wise decisions on when and how much to eat.
Step 2: The four eating paths. An integral part of AAT is to establish a normal eating path -- normal in the sense that it's the right way for you to eat, based on your stomach signals. Eating paths to avoid include the normalized overeating, in which you ignore your moderate fullness signal; restricted eating, by deliberating not eating when you have a moderate hunger signal; and binge eating or getting stuffed, which is completely misreading or ignoring the stomach signals.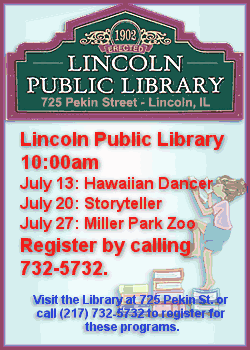 Step 3: The seven points of intervention. According to the author, decisions on seven points will help you develop a normal eating path. They are as follows: getting too hungry; breaking food rules; ignoring fullness; eating when food is available; emotional eating; a "what the heck" response to eating; and a plan to binge or overeat.
"Effective Emotional Eating"
One of the most important chapters involves the concept of emotional eating. The author defines emotional eating as "eating to fill psychological needs." This type of desire comes from many sources of stimuli. You may have an urge to eat even though you don't feel hungry. You may eat as part of an expression of love or approval, to show hospitality, or to help you cope with negative experiences.
It is possible through AAT to manage these emotional eating urges.
The next time you have an urge to eat, ask yourself the following: Can I rule out my usual biological hunger? Is it close to my regular time to eat? Am I physically hungry? If the answer to any of these questions is yes, you can generally eat to achieve your moderate fullness signal.
If the answer is no, consider whether you are experiencing a carving for certain foods, eating simply to satisfy an urge or eating to change your emotional state. There are also different activities that can alter or distract your emotional eating urge. The author recommends engaging in activities such as light physical activity or exercise, taking a hot bath, watching a movie, visiting someone, or reading for pleasure.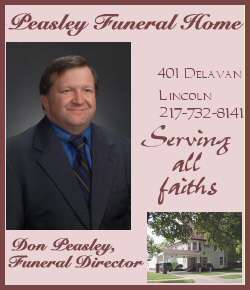 The important thing is to understand that when you "know how to do effective emotional eating and how to use anti-deprivation eating, you are better prepared to cope with the challenges of eating in today's environment."
"The Appetite Awareness Workbook" is an important new approach to learning proper nutrition and healthy eating habits. The effectiveness of this program lies in the fact that you "learn to recognize and work with your body's natural hunger cues." Also, "You start making decisions about eating that feel better and work better for you." The result is a "natural, healthful and pleasurable relationship with food." This book is recommended to anyone seeking information on nutrition, weight loss programs, or improving his or her personal health.
[Richard Sumrall, Lincoln Public Library District]